President Bola Tinubu has announced a series of ministerial changes aimed at enhancing administrative efficiency and promoting development across key sectors. The redeployment of Engr. Abubakar Momoh from the Federal Ministry of Youth to the Federal Ministry of Niger Delta Development reflects a strategic move to further drive development initiatives in the Niger Delta region.
As part of the reshuffle, the Federal Ministry of Youth will soon welcome a new Minister-Designate to lead its efforts in youth empowerment and development. This move underscores President Tinubu led government's commitment to ensuring dedicated focus on the growth and advancement of the nation's youth.
Additionally, the reshuffling of Minister-Designates for the Federal Ministries of Transportation, Interior, and Marine & Blue Economy aims to optimize the expertise of these individuals in their respective portfolios. H.E.
Adegboyega Oyetola
will take on the role of Honourable Minister of Marine & Blue Economy, Hon.
Bunmi Tunji-Ojo
will serve as the Honourable Minister of Interior, and Hon. Sa'idu Alkali will now oversee the Ministry of Transportation.
In a notable development, the O
il & Gas sector will witness changes with both Ministers of State being integrated into the Federal Ministry of Petroleum Resources. Sen. Heineken Lokpobiri assumes the role of Hon. Minister of State (Oil), Petroleum Resources, while Hon. Ekperipe Ekpo takes on the position of Hon. Minister of State (Gas), Petroleum Resources.
Furthermore, the renaming of the Federal Ministry of Environment and Ecological Management as the Federal Ministry of Environment underscores Tinubu' administration's commitment to environmental stewardship and sustainability.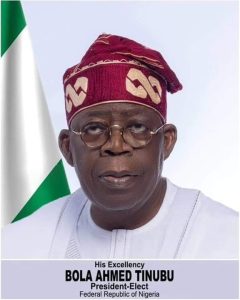 These changes, effective immediately, are a reflection of President Tinubu's dedication to optimizing the government's leadership structure and ensuring the continued progress of Nigeria across various sectors. The nation anticipates the positive impact of these ministerial adjustments in driving growth, development, and a brighter future for all citizens.