Stanbic IBTC Bank, a prominent financial institution, has been slapped with a hefty fine of #120 million by the Competition and Consumer Protection Tribunal (CCP) for its failure to complete a customer transfer request. The tribunal's decision was based on the violation of Section 130 (1) (a) of the Federal Competition and Consumer Protection Act (FCCPA) of 2018.
The bank's transgression involved its inability to fulfill a National Instant Payment System (NIBSS) transfer request, which led to the withholding of a 10-minute reversal regulation intended for unsuccessful NIBSS instant payment electronic fund transfers. The CCP tribunal, comprised of a three-member panel, was chaired by Sola Salako-Ajulo.
The judgement, delivered on Thursday, followed an ex parte application filed by Deborah Solomon, a legal practitioner representing the customer,
Clement Osuya
. Osuya's grievance centered around two failed attempts by
Stanbic IBTC
Bank to transfer N500,000 from his account to his
Access bank
account. He stated that the funds were earmarked for his children's school fees.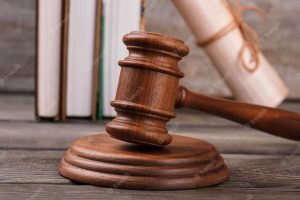 Osuya recounted that on September 8, 2022, he initiated a NIBSS instant payment transfer request using a form. Subsequently, his Stanbic IBTC account was debited twice, but his Access bank account did not receive the funds. The first transaction's reversal took 24 hours, while the second was rectified after 72 hours. Osuya emphasized the bank's negligence caused him embarrassment and forced him to seek a loan.
In a ruling that held the bank accountable, Salako Ajulo ordered Stanbic IBTC Bank to compensate Osuya with the sum of one million naira as a consequence of their actions. The tribunal found the bank guilty of contravening the provisions outlined in Section 130 (1) (a) of the FCCP Act, 2018, along with sections 5(2)(8) and (9) of the Central Bank of Nigeria's (CBN) regulation concerning instant interbank electronic transfers.

The court attributed the fine to the bank's disregard of the mandatory timeline for reversing failed transfers, which is stipulated as 10 minutes or a maximum of one hour under sections 154 and 155 of the FCCP Act, 2018. Salako Ajulo emphasized, "In as much as the defendant failed to comply with the two instructions of the applicants to transfer the sum of 500,000 to another account in Access bank as no transfer took place at both times."
Despite the bank's conviction, the court declined to grant Osuya's request for a compensation of N5 million, citing his inability to substantiate any injury stemming from the bank's service failure. In response, Stanbic IBTC Bank's legal representative, Marcel Osigbemhe, attributed the transaction failure to the third-party National Instant Payment System (NIPS) service and expressed dissatisfaction with the judgement. Marcel contended that his client should not be held culpable, as no charges were formally brought against the bank.