In a remarkable display of dedication and unwavering commitment to the welfare of his constituents, The Senator, Otunba Gbenga Daniel, a distinguished member of the recently inaugurated 10th Senate, has risen to prominence as one of the most active lawmakers in the month of July.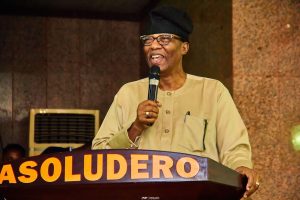 Following his swearing-in alongside fellow legislators, Daniel's fervent drive and genuine concern for the well-being of the people have garnered widespread recognition among political observers, particularly within the legislative press.
At the heart of Otunba Gbenga Daniel's ascent to this well-deserved recognition, lies his exceptional level of engagement and passion for the betterment of his community. His dynamic approach to legislating has been a focal point for those monitoring political affairs. Drawing from a wellspring of empathy, Daniel has harnessed his extensive experience and knowledge to enact tangible change that resonates with his constituents.
A crowning achievement that distinguishes Otunba Gbenga Daniel's tenure as a legislator is his direct intervention in the Ogun East Senatorial District. Displaying an astute understanding of economic empowerment, Daniel spearheaded the distribution of no-interest business loans to more than 100 local businesses across the district. This impactful initiative not only stimulates local entrepreneurship but also serves as a testament to his ability to transform ideas into actionable solutions that uplift the lives of those he serves.
Beyond his laudable efforts in economic empowerment, Otunba Gbenga Daniel has consistently advocated for grassroots development through his proactive support for legislative motions aimed at enhancing the quality of life for Nigerians at large. His unwavering commitment to championing motions that address critical social issues reflects a deep-seated dedication to the betterment of his nation and its citizens.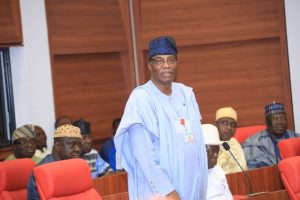 Senator Otunba Gbenga Daniel's ascendancy as one of July's most active lawmakers underscores his remarkable contributions and unrelenting dedication to the Nigerian people. His penchant for effecting positive change through strategic interventions, such as the distribution of business loans and his ardent support for motions fostering grassroots development, solidifies his reputation as a legislator who not only speaks, but also acts, on behalf of his constituents. As the 10th Senate progresses, Otunba Gbenga Daniel's presence promises to be an enduring source of inspiration and progress for the nation.