The surprising decision by the Independent National Electoral Commission (INEC) to close its defense and not contest the objections raised by Oladipupo Adebutu and the Peoples Democratic Party (PDP) carries significant potential implications.
Credibility of INEC: This move could further erode the credibility and public trust in INEC's actions and decisions. The Commission's decision not to defend its actions raises questions about the validity and transparency of the electoral process, potentially leading to public outcry and diminished confidence in future elections.
Legal Precedent: The decision by INEC to abstain from defending its actions sets a notable legal precedent. It could encourage future petitioners to challenge election results with greater determination, knowing that the electoral body might be more susceptible to conceding in court.
Impact on Political Landscape: The outcome of this case could have ripple effects on the political landscape of
Ogun State
and beyond. If the tribunal rules in favor of
Oladipupo Adebutu
and the PDP, it could lead to a reassessment of the legitimacy of the previous gubernatorial election, potentially influencing future political dynamics in the state.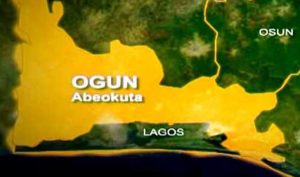 Perception of Fairness: The decision by INEC not to contest objections may lead to increased skepticism regarding the fairness of the electoral process. This could raise concerns among citizens and political stakeholders about the extent to which elections are influenced by partisan interests.
Strengthening Accountability: The proceedings and potential outcomes of this case could bolster accountability within electoral processes. If the tribunal delivers a verdict that underscores the importance of transparent and impartial elections, it might encourage INEC and other electoral bodies to enhance their commitment to fair practices.
Political Parties' Strategies: Political parties might recalibrate their strategies in response to the unfolding events. They could be more inclined to challenge election results in court, given the apparent willingness of INEC to concede, potentially leading to a higher number of legal disputes in future elections.
Public Perception of Judicial Independence: The tribunal's handling of this case and the subsequent verdict could influence public perceptions of the judiciary's independence and effectiveness in upholding democratic principles and the rule of law.
Possible Re-Election: Depending on the tribunal's decision, there might be calls for a re-election if significant irregularities or bias in the previous election are proven, leading to potential political and administrative challenges in organizing a new election.
In summary, the decision by INEC to withdraw its defense could have far-reaching implications for the credibility of the electoral process, political dynamics, and public trust in institutions. The outcome of the legal proceedings will play a crucial role in shaping the future of Ogun State's governance and influencing broader discussions on
electoral integrity
in Nigeria.