Born to Legacy and Leadership Hon. Oladipupo Olatunde Adebutu, a distinguished politician, was born on February 25th, 1962, into the esteemed Adebutu Family of Eti-Obale, Iperu Remo, Lagos State.
His illustrious lineage includes his father, Sir Dr. Chief Kessington Adebukunola Adebutu, a Balogun, Babaoba of Iperu Remo, and a prominent figure in both Remoland and Lagos. His mother, Dame Caroline Oladunni Adebutu, is the Yeyemode of Iperu Remo and the Apesin of Lagos, hailing from the Jaiyesimi Okuwa family of Odogbolu. This heritage instilled in him a deep sense of responsibility and service.
Academic Pursuits and International Experience Hon. Adebutu's educational journey began at the International Day Nursery School, Yaba, in 1964. He furthered his studies at St. Saviours Primary School, Oke-Ira, Ebute-Metta, Lagos, and later at Igbobi College, where he obtained his West African School Certificate. His pursuit of knowledge led him abroad to Ireland, where he studied at prestigious institutions like St. Columbas College, Rathfarnham, Dublin, and the National Institute of Higher Education. His academic achievements include the Irish Leaving Certificate, Irish National Certificate, and Irish National Diploma in Analytical Chemistry.
A Life of Entrepreneurship and Industry Distinguished by his enterprising spirit, Hon. Adebutu's professional journey took him from Kesington Industries to becoming the CEO of JB Farms Ltd. He established Solomon Kesington Agro-Allied Limited, emerging as one of Nigeria's largest livestock farmers. Additionally, he serves as an Executive Director on the board of Premier Lotto Limited and heads LADO Tourism and Real Estate Limited.
He has played grassroots politics over the years, so much that most public appointments he held were related to Local government administration and rural development. He was a Commissioner in Local Government Service Commission under the OGD administration, and when he was in the House of Representatives, he was Chairman House Committee on Rural Development. All related to grassroot. Most of his business interests are situated in the rural communities of Iperu and villages and towns in Ogun State, thereby employing and overseeing the livelihoods of thousands of workers in organic communities, most of whom would have been indigent.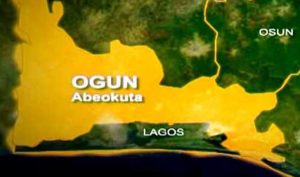 All these counted for him during the last Governorship elections in Ogun State as most families that benefit from his employment and charities came out en masse to vote for him. Someone with this mindset is what Ogun State needs at the helm of affairs, who can take governance to the grassroots. About 70% of the Ogun State population lives in the rural communities and if you take governance and the good living to the greatest number of people, this is what leadership is all about; this will also take off pressure from the cities.
A devoted politician, Hon. Adebutu's political journey began as a member of the National Assembly in 1992, representing Remo Federal Constituency. He has pursued political aspirations with dedication, aspiring as a Senator and making bids for the National Assembly under different party platforms. His commitment to public service led to roles as a Commissioner and his current position as the Chairman of the House Committee on Rural Development.
Community Impact and Social Commitment Known as a community mobilizer and socialite, Hon. Adebutu has left an indelible mark on his native land. His dedication to grassroots development is evident through his involvement in various committees and his commitment to projects that uplift his community.
A Man of Faith and Sports Enthusiast Beyond his political and entrepreneurial pursuits, Hon. Adebutu is a devout Christian actively engaged in spiritual endeavors. He is also an ardent sports enthusiast, as evidenced by his contributions to football development and his role as the proprietor of LADI ADEBUTU FC.
Philanthropic Footprints Hon. Adebutu's philanthropy shines through in numerous initiatives, including educational support, health programs, vocational skill acquisition, and community development projects. He has received numerous awards for his outstanding contributions to society.
In essence, Hon. Oladipupo Olatunde Adebutu is a living testament to the ideals of leadership, service, and compassion. His multifaceted journey reflects an unwavering commitment to improving lives, uplifting communities, and leaving a lasting legacy for generations to come.