The 17th International Public Relations Congress concluded on 18th of August, marking the end of a three-day event that centered on the theme of "Re-building Trust, Mutual Understanding, and Harmony for National Development." Held at the prestigious Ceasar's Luxury Hotel in Lagos, the event aimed to empower public relations professionals with contemporary skills and knowledge.
The congress featured a faculty of esteemed facilitators and certified educators who conducted hourly sessions on various topics related to public relations. With a focus on meeting modern standards, the carefully curated sessions addressed crucial subjects in the field. Each day of the event was divided into three sessions, with facilitators, anchors, and panelists collaborating to deliver keynote lectures.
Prominent presentations during the congress included discussions on rebuilding trust, enhancing organizational reputation through integrated communication, and addressing challenges in public relations for government agencies.
Topics such as security and public relations communication challenges, online public relations and digital communication, and managing youth restiveness for peace and development were also covered. Participants eagerly engaged with the lectures, taking comprehensive notes and participating in interactive discussions.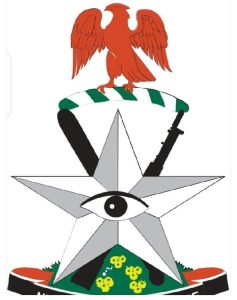 The event attracted professionals from various sectors, both public and private, including organizations such as the
Nigeria Police Force
, Nigeria Customs Service, and
Media Today International
. The congress emphasized the evolving role of public relations, transitioning from individual engagement to an institutionalized and recognized practice on a global scale.
In a notable show of commitment to professional development, the Nigeria Police Force sponsored its Public Relations Officers to attend the congress. This strategic move underlined the Force's dedication to improving its public relations strategies and fostering positive engagement with the public. The Police's leadership, including Inspector General of Police
Egbetokun Adeolu Kayode
, PhD NPM, recognized the importance of reshaping perceptions and building trust through effective communication.
Over the years, figures like Bode Ojajuni, Frank Mba, and Dolapo Badmus have helped reshape public perceptions of the Nigeria Police, transforming it from a traditional force to an institution focused on community engagement and safety. The event emphasized the crucial role of media practitioners in portraying the positive achievements and efforts of the police, enabling a broader dissemination of security information.
While acknowledging that progress has been made, the Congress underscored that the journey to reshaping the Nigeria Police is ongoing. Reforms, orientations, trainings, and seminars continue to play a pivotal role in aligning the force with the desires and expectations of the Nigerian populace. The slogan "Police is your friend" reflects a commitment to a collaborative partnership between the police and the public, working towards a safer and more trustworthy future.