In a decisive move towards enhancing accountability and transparency within the Nigerian Police Force, the Inspector-General of Police (IGP), Ag. IGP Kayode Adeolu Egbetokun, Ph.D., NPM, has unveiled a series of measures to bolster the complaints response mechanisms of the Force.
This strategic initiative aims to bridge the gap between the police and the public, fostering a relationship built on trust and mutual understanding. Highlighting his commitment to fortifying the complaints response mechanisms, the
IGP
has announced the establishment of
Complaint Response Unit
(CRU) offices across all states. This crucial step is aligned with his mission to sanitize and standardize the police system, ensuring that accountability remains at the forefront.
CSP El-Mustapha Sani
, a distinguished officer renowned for his exemplary service record, has been appointed as the head of the CRU. With his extensive experience in complaint resolution and dedication to justice, Sani is well poised to lead the CRU's efforts in curbing misconducts, excesses, and unprofessionalism among police officers.
The IGP's commitment to collaboration is evident through his engagement with the Public Complaints Commission (PCC). Discussions with the Honourable Chief Commissioner,
Hon. Abimbola Ayo-Yusuf
, have paved the way for strategic cooperation between the police force and the PCC. This partnership seeks to enhance training, knowledge sharing, and effective response to public complaints.
The IGP's proactive approach extends to his directive to all Commissioners of Police overseeing State Commands to establish CRU offices within their respective headquarters. By decentralizing the CRU, the IGP aims to amplify the fight against corruption and unprofessional conduct, ensuring that every region contributes to the broader objective of enhancing law enforcement standards.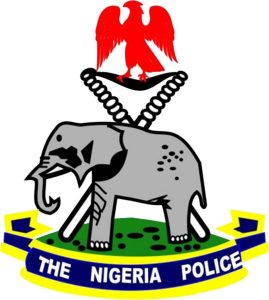 This comprehensive reform underscores the IGP's unwavering commitment to transparency, accountability, and safeguarding citizens' rights. With a renewed focus on collaboration with stakeholders, civil society organizations, and other law enforcement agencies, the Police Complaint Response Units are poised to play a pivotal role in curbing misconducts and promoting a harmonious relationship between the police and the public.