In a heartwarming gesture, The Senator, Otunba Gbenga Daniel, a respected figure in Ogun State politics, has sent warm congratulations to Chief Mrs. Iyabode Matilda Apampa, a distinguished leader in Ogun West politics and the first female Chairman of the Oodua Group Board of Directors, as she celebrates her 75th birthday.
Senator Daniel's congratulatory message, conveyed today, Sunday, August 6, 2023, highlighted Chief Mrs. Apampa's remarkable qualities. He praised her for being a God-fearing individual, a veteran politician, and a trailblazer in women's participation in politics within
Ogun State
. According to the Senator, her exceptional dedication and expertise have resulted in numerous appointments across various government departments and agencies, encompassing a wide spectrum of the economy.
In his tribute, Senator Daniel underlined the extraordinary nature of Chief Mrs. Apampa's political journey. He emphasized her unparalleled record of being consistently appointed to political and board positions, spanning across different political parties and administrations. This pattern of recognition, according to Senator Daniel, is a testament to her resourcefulness, political acumen, and business savvy.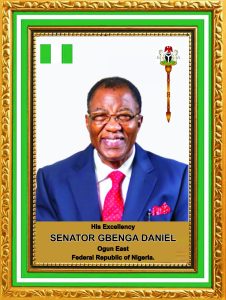 Reminiscing about their time working together during his tenure as the Governor of Ogun State, Senator Daniel acknowledged Chief Mrs. Apampa's significant contributions. He further highlighted her continued prominence and recognition in subsequent governments, affirming the enduring impact of her service.
The former governor joined the chorus of well-wishers, including her political associates and mentees, in extending his heartfelt congratulations to Chief Mrs. Iyabode Matilda Apampa on the occasion of her 75th birthday. He concluded his message with a heartfelt prayer for her long and joyous life as she celebrates this milestone.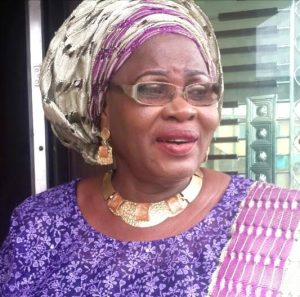 The congratulatory message from Senator Daniel not only honors Chief Mrs. Apampa's remarkable achievements but also underscores the profound impact of her contributions to the political landscape of Ogun State.