In a shocking and devastating incident, Adeniyi Sanni, a senior aide to Senator Adeola Solomon, popularly known as Yayi,  representing Ogun West in the National Assembly, was found dead in mysterious circumstances on Saturday, August 5, 2023.
The spokesperson for the lawmaker,
Kayode Odunaro
, issued a statement confirming that Sanni's lifeless body, bearing gunshot wounds, was discovered dumped at Toyota Bus Stop in the Oshodi area of Lagos. The grim discovery came after a passerby used the next of kin phone number on Adeniyi's driver's licence to notify his wife of the tragic incident.
According to the statement, Sanni had made a distressing call to his wife, requesting his vehicle papers via WhatsApp. He had been stopped by security operatives at a checkpoint in the Berger area, and his wife sent the necessary documents to his phone. However, as hours passed without any further contact, his wife raised the alarm, leading to a search party being mobilized.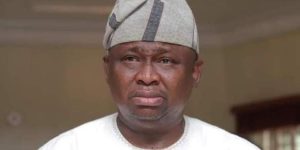 The circumstances surrounding Sanni's death raises many questions, leaving
Senator Adeola
and his associates shocked and heartbroken. Adeniyi Sanni had been a loyal aide to the senator for over two decades, making this loss even more deeply felt. As the investigation into the killing is ongoing, the
Nigeria Police Force
is working to uncover the truth behind this tragic event.
A source close to Senator Adeola speculated that the assailants may have been armed robbers, as they took Sanni's phones and fled in his car. The motive behind the
killing remains unclear
, leaving many to wonder why such a senseless act would occur. The community and political circles are left grappling with sorrow and disbelief as they mourn the loss of a dedicated and respected individual.