On the occasion of World Entrepreneurs Day, celebrated every year on August 21, the impact of entrepreneurship and industrialization on societal development has been underscored by the example of Rite Foods. The company's commitment to driving holistic economic transformation from agriculture to industrialization and urbanization has proven to be a model worth recognizing.
Research shows that entrepreneurship contributes significantly to employment and urban development in both developed and developing economies, playing a crucial role in overall societal progress. Rite Foods stands as a prime example of these principles in action. The organization's emphasis on entrepreneurship and industrialization has led to remarkable outcomes, particularly in low-income rural areas.
By prioritizing job creation and skill development, Rite Foods has positively impacted local communities, contributing to their economic and social advancement. The company's recruitment policies have favored local residents, particularly in roles requiring less specialized expertise.
Before Rite Foods' transformative presence, the town of Ososa in Ogun State was known for its theatrical heritage. However, through Rite Foods' industrialization efforts, Ososa has evolved into a thriving industrial hub. The company's multi-billion dollar factory, which commenced operations in 2013, has not only expanded its footprint but has also played a pivotal role in unlocking economic potential in the region.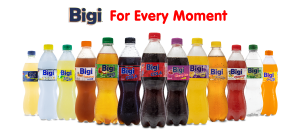 The factory's advanced automation and sustainable power generation, including solar energy and grid connectivity, have contributed to uninterrupted operations while also benefiting the local community with improved power supply.
Seleem Adegunwa, the Managing Director, has been a driving force behind the company's visionary approach. Under his leadership, Rite Foods has implemented inclusive community relations and corporate philanthropy initiatives, contributing to infrastructural development and education in the Ososa community. Adegunwa's dedication to industrializing rural communities has earned him recognition, including a nomination for the prestigious Ernst & Young Entrepreneurship Award in the Master Category.
The story of Rite Foods serves as a testament to the positive impact of entrepreneurship and industrialization, highlighting their potential to drive sustainable development, create jobs, and elevate communities. As World Entrepreneurs Day is celebrated globally, the company stands as a beacon of progress and a tangible example of how entrepreneurship can transform lives and societies.