In a heart-pounding incident on September 3, 2023, around 3:30: pm,  Police detectives from Oru Division in Ogun State executed a swift and daring rescue operation, bringing two kidnapped teenagers, Chindalu Umadi (17-years-old) and Udeba David (16-years-old), back to safety.
The teenagers had been abducted earlier that fateful day at around 8:00am in Ojo local government area of Lagos State. Their captors forced them into a Toyota Saloon car, and the victims were left with no memory of their ordeal until they were discovered abandoned near a riverside in Oru Ijebu area of Ogun State.
The timely response of the dedicated patrol officers from the Oru-Ijebu Divisional Headquarters, Ogun State was instrumental in the successful rescue. Upon their discovery, Chindalu Umadi and Udeba David were swiftly taken to the police station where the Divisional Police Officer,
CSP Mathew Ediae
, conducted an interview with the teenagers to gather crucial information about their harrowing experience.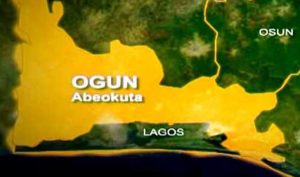 Efforts are now underway to reunite the rescued teenagers with their relieved parents. The parents, who had spent the day searching for their missing children, received a call from the DPO, informing them of their safe discovery. The DPO assured the parents that once they arrive at the police station for identification, Chindalu Umadi and Udeba David will be joyfully reunited with their families.
This incident underscores the significance of prompt and vigilant patrolling by the Nigeria Police, as well as the vital collaboration between law enforcement and concerned parents to ensure the safety and well-being of teenagers in distressing situations.
Meanwhile, Ogun State Commissioner of Police,
CP Abiodun Alamutu
psc, expressed his satisfaction with this positive outcome. He took the opportunity to address parents, emphasizing the need for vigilance, especially during the ember months known for an increase in criminal activities.
He advised parents to remain aware of their children's whereabouts and encouraged teenagers to move in groups to minimize the risk of falling victim to such incidents.This successful rescue operation serves as a shining example of the dedication and commitment of
Nigerian law enforcement agencies
in safeguarding their citizens, especially the vulnerable youth.