In a somber and heartfelt statement, former Governor of Ogun State, The Senator, Otunba Engr Gbenga Daniel, expressed his profound shock and sadness at the news of the demise of Assistant Commissioner of Police (ACP) Lamidi Odulawa, retired.
A long-standing friend and political confidant, Odulawa's passing has left a void in the heart of Senator Daniel and the entire
Ogun State community
. The shock of the news is compounded by the fact that Senator Daniel had spoken with the late ACP Odulawa just a few weeks ago regarding political developments in their beloved state of Ogun. 
This sudden loss has struck not only a personal chord but also a political one, as the two friends had shared a close and enduring relationship for over three decades. Throughout Senator Daniel's political journey, from his pre-election campaigns in 2001 to his tenure as the Governor of Ogun State, Lamidi Odulawa played a pivotal role.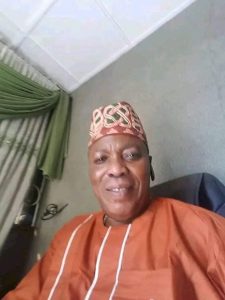 During the intense election campaign, Odulawa supervised crucial security arrangements, ensuring the safety of Senator Daniel and his team as they tirelessly canvassed all 236 wards of Ogun State.
In recognition of his exceptional dedication and competence, Lamidi Odulawa was appointed as the Special Adviser on Security during Senator Daniel's tenure as Governor. Under his guidance, the state's security was effectively managed, contributing to a safe and stable environment for the people of Ogun State.
Beyond their professional collaborations, ACP Lamidi Odulawa was cherished as one of the most loyal political associates, not only in Sagamu but across the entire Remo land and Ogun State as a whole. His wise counsel and unwavering support were invaluable to Senator Daniel.
Senator Daniel expressed his deep sense of loss, especially missing the sage advice he received from Odulawa on a wide range of issues. In his tribute, he prayed for Lamidi Odulawa's eternal rest in Aljanah and extended his condolences to the grieving family, praying for their strength during this challenging time.
As Ogun State mourns the loss of a dedicated public servant and a loyal friend, ACP Lamidi Odulawa's legacy of service and commitment to the community will be remembered with respect and gratitude.