Otunba Femi Davies, a prominent media practitioner and president of the Society of Digital Newspaper Owners of Nigeria (SDNON), has been detained by the Department of State Services (DSS) in Abeokuta, sparking concerns over his wellbeing and rights.
Davies
, a respected figure in the media industry, was summoned by
DSS
Officer Michael for questioning in connection with an ongoing investigation. Responding to the invitation, Davies cooperated and presented himself at the DSS office in Abeokuta. However, since his arrival, he has been held incommunicado, raising alarm among his family, colleagues, and associates.
The circumstances surrounding his detention have raised eyebrows, as he is not a political figure but rather a dedicated media professional. His detention without clear allegations or charges has raised questions about due process and potential political motivations.
"We are deeply troubled by the detention of
Otunba Femi Davies
and call for his immediate release. This arbitrary detention goes against the principles of justice and fairness. We urge the DSS to provide transparent and valid reasons for his continued captivity," emphasized the secretary of
SDNON
, Mr. Seunmanuel Faleye.
The media community and human rights advocates are calling for the DSS to uphold the rule of law and respect his fundamental rights. They emphasize that Davies' contributions to the media industry and entertainment sector have been invaluable, and his unjust treatment sends a chilling message to other media professionals.
"We stand in solidarity with Otunba Femi Davies and his family during this challenging time. We implore the authorities to ensure a prompt and unbiased resolution to this matter, upholding the principles of justice and due process," concluded SDNON's Secretary.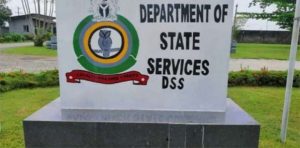 The Society of Digital Newspaper Owners of Nigeria (SDNON) is a reputable organization dedicated to promoting ethical journalism and media excellence in the digital age. The unjust detention of its president, Otunba Femi Davies, raises concerns about media freedom and human rights.