Otunba Gbenga Daniel (OGD), the former Governor of Ogun State and current Senator-Elect representing Ogun East Constituency, has earned recognition for his diligent service to his people during his tenure as Governor.
Otunba Daniel is committed to promoting good governance for the people of Ogun East and fostering unity among them. Additionally, he has consistently encouraged entrepreneurship among the youth through various initiatives.
Abimbola Osonuga
describes Otunba Gbenga Daniel (OGD) as a well-known brand in Ogun State, the nation, and even internationally as an engineer. OGD has a history of providing scholarships to students,adding that the people of
Ogun East
should consider themselves fortunate to have him as their Senator.
Osonuga believes that OGD will use his position to drive progress and development for the people of Ogun East at the Red Chamber.
During his tenure as the governor of Ogun State, Otunba Gbenga Daniel embarked on several projects aimed at improving the lives of the people in the state. One of his major achievements was in the area of education. He built and renovated several schools across the state, equipped them with modern facilities and provided free textbooks to students.
OGD also established the Ogun State Scholarship Board to provide financial assistance to indigent students who were unable to pay their school fees. In addition, he introduced a free school shuttle service to transport students to and from school, thereby reducing the burden on parents.
Another notable project of
Otunba Gbenga Danie
l (OGD) was in the area of healthcare. He initiated the construction of several health centers and hospitals across the state, equipped them with modern medical equipment and provided free medical services to the people. He also established the Ogun State Health Management Board to oversee the management of healthcare facilities in the state. Through this initiative, he was able to reduce the mortality rate in the state and improve the overall health of the people.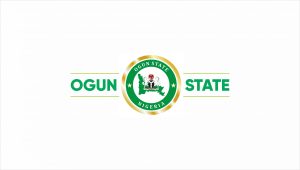 In addition, OGD introduced a health insurance scheme to provide affordable healthcare to all residents of the state, regardless of their financial status.
Abimbola Osonuga is a Bsc political science graduate of Babcock University and Msc political science graduate of Olabisi Onabanjo University.