In a move praised by many, the federal government's generous allocation of funds to provide relief to citizens has been widely embraced. However, concerns have surfaced regarding the effective management of these funds by state governors.
In Ogun State, a compelling plea has arisen for Governor
Prince Dr. Dapo Abiodun
– MFR to mirror the federal government's benevolence by distributing a portion of the funds equally among the 20 Local Government Areas (LGAs), a concept known as "Ori-O-J'ori" (equal sharing).
This proposition, championed by Comr. Ambassador Adegbokiki Kamor
, a key figure in state affairs, holds the potential for LGAs to embark on impactful projects that symbolize the culmination of their terms. Moreover, this initiative would equip the governor with a significant array of projects to inaugurate on behalf of all LGAs within the
state
.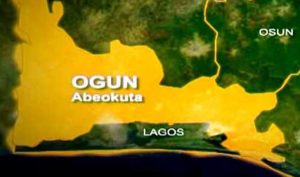 Kamor expressed the belief that extending this financial resource to LGA Chairmen would empower them to establish enduring legacies for the communities they've diligently served. Reflecting on the recent approval of ₦5,000,000,000 (Five Billion Naira Only) by His Excellency,
President Asiwaju Bola Ahmed Tinubu
as part of a subsidy removal palliative, the federal government's proactive stance is lauded and widely acknowledged. The focus now shifts to the judicious management of these funds by state leaders.
For Ogun State, the call resonates with Governor Prince Dr. Dapo Abiodun – MFR, urging him to exemplify reciprocity and solidarity with the federal government's generosity. By adhering to an "Ori-O-J'ori" framework and allocating a portion of the fund to the 20 LGAs, a multitude of significant "send forth" projects associated with their terms could come to fruition. This endeavor would also furnish the governor with a substantial portfolio of projects for ceremonial inaugurations, encompassing all 20 LGAs.
Kamor expressed his hopes that Governor Abiodun's leadership will continue to be guided by good intentions for the state, and he extended his heartfelt well wishes for the governor's unwavering dedication and achievements."