This year's International Youth Day (IYD) celebration, themed 'Green Skills for Youth: Towards a Sustainable World', took center stage on Saturday, August 12, bringing to light the crucial issue of talent discovery and nurturing among the youth of Nigeria. The event underscored the significance of harnessing young talents in various sectors, particularly entertainment, technology, engineering, and creative arts, to drive sustainable development.
A key focus of the IYD celebration was the role of entertainment, specifically music, in propelling the nation's youth towards a sustainable future. The vibrant entertainment industry, valued at approximately USD 29.86 Billion in 2022 and projected to reach USD 31.83 Billion in 2023 and USD 49.56 Billion by 2032, has witnessed remarkable growth and transformation. This evolution is driven by the emergence of streaming services and digital distribution platforms, empowering content creators to reach global audiences and facilitating diverse collaborations.
One standout example for the international youth day (IYD) is the Nigerian Idol musical reality show, generously sponsored by Bigi, a brand under Rite Foods. The show has become a fertile ground for young Nigerian singers to showcase their musical talents through a series of rigorous audition stages, culminating in exhilarating live performances. Notable celebrities such as Simisola Bolatito Kosoko (Simi), Oladapo Oyebanjo (D'Banj), and Obi Asika have lent their expertise as judges, elevating the show's appeal.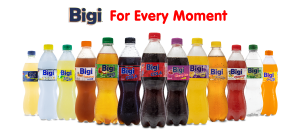 The support from Bigi, with its 13 unique variants of carbonated soft drinks, has played a pivotal role in enhancing the Nigerian Idol experience. Rite Foods' Managing Director, Seleem Adegunwa, emphasized that the sponsorship is geared towards enhancing the show's quality, creating lasting memories, and nurturing young Nigerian singers for successful musical careers. He highlighted the show's contribution to job creation, noting that engagement in musical entertainment offers opportunities for individuals to earn a livelihood.
The positive impact of Bigi's sponsorship is evident in the success stories of the show's winners. Kingdom Kroseide, a talented singer from Bayelsa State, emerged as the winner of Nigerian Idol Season 6, earning a grand prize of N50 million (Fifty Million Naira) and other lucrative rewards. Similarly, Progress Chukwuyem from Delta State and Victory Gbakara, winners of Seasons 7 and 8 respectively, received the coveted grand prize of N100 million (One Hundred Million Naira) worth of prizes and additional packages. All these positive impacts is a celebrated achievement on IYD.
Through its unwavering support, Bigi has not only propelled young musical talents to stardom but has also demonstrated its commitment to nurturing sustainable growth and development among Nigeria's youth. On IYD, the Nigerian Idol platform, powered by Bigi, continues to inspire and uplift the nation's talented youth, fostering a brighter and more promising future for all.