In a heartbreaking loss for the Nigerian film industry, veteran Nollywood actor Don Brymo Uchegbu has passed away at the age of 67.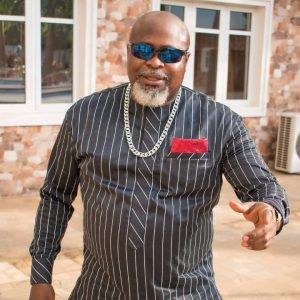 Known for his exceptional acting prowess and memorable performances, left an indelible mark on the entertainment landscape. The news of his death has sent shockwaves throughout the industry, with fans, colleagues, and friends expressing their grief and paying tribute to his remarkable contributions.
Don Brymo Uchegbu
, born on September 12, 1956, began his acting career in the 1980s and quickly became a prominent figure in
Nollywood
. With his distinctive voice, captivating stage presence, and versatile acting abilities, he garnered a loyal fan base and earned critical acclaim for his roles in both movies and stage plays.
Uchegbu's talent and dedication to his craft made him one of the most respected actors of his generation.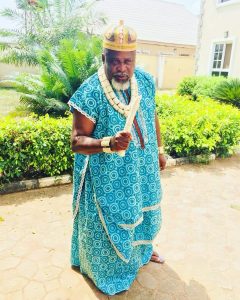 Throughout his career, Uchegbu appeared in numerous iconic Nollywood productions, showcasing his range by effortlessly transitioning between comedic and dramatic roles. His performances in movies such as "Issakaba," "Battle of Musanga," and "Onye Eze" solidified his status as a true legend of Nigerian cinema. Uchegbu's ability to bring characters to life and connect with audiences endeared him to fans across the country.
The news of Uchegbu's passing has left the
Nigerian entertainment industry
mourning the loss of a beloved figure. Colleagues and friends have taken to social media to express their condolences and share fond memories of working with him. Many have praised Uchegbu's professionalism, humility, and mentorship, highlighting the positive impact he had on younger actors and the industry as a whole.
Uchegbu's death serves as a reminder of the rich talent that exists within the Nollywood community and the lasting contributions made by its veterans. His body of work will continue to inspire aspiring actors and entertain audiences for generations to come. The Nigerian film industry has lost a true icon, but his legacy will forever be etched in the hearts of those who admired and cherished his work.
As the Nollywood community mourns the loss of Don Brymo Uchegbu, preparations are underway to give him a befitting farewell. Funeral arrangements are being made, and a memorial service is expected to take place in the coming days, providing an opportunity for friends, colleagues, and fans to pay their last respects to the late actor.
Don Brymo Uchegbu's departure leaves a void in the Nigerian entertainment industry, but his contributions will not be forgotten. His talent, passion, and commitment to his craft will continue to serve as a shining example for future generations of actors. The Nigerian film industry and its fans will forever cherish the moments and memories created by this remarkable talent, ensuring that his legacy lives on