Unity Bank Plc shareholders have expressed serious concern over challenges the bank is presently battling with.  They expressed their worry at the lender's 15th Annual General Meeting (AGM) held last week, Thursday, July 1, 2021 at its headquarters situated at Plot 42, Ahmed Onibudo Street, Victoria Island, Lagos.
The shareholders said they were worried that the board was yet to find a suitable investor to save the bank from crumbling.
The National Coordinator of the Pragmatic Shareholders Association of Nigeria, Mrs Adebisi Bakare, who represented over 30,000 shareholders of Unity bank, while speaking on behalf of her group lamented that the red flag raised by the bank's auditor, KPMG, was worrisome and further asked what the board is planning strategically to fully recapitalise the bank and safe it from crumbling.
"I want to ask what the board and management are doing to address the issues [raised] as regards a negative shareholders' fund of N275 billion. I want to know when exactly the bank will be recapitalised. Are we expecting new investors bbefore the end of this year or next year?
"Furthermore, there have been issues of increasing cyber attacks and frauds in financial institutions, how has our bank been able to weather the storm to ensure safety of depositors' funds? Also, what are the steps the board is taken to have three independent directors as required by CAMA 2020?" Mrs Bakare asked.
The Chairman of Unity Bank, Mr. Aminu Babaginda responded to Mrs Adebisi Bakare's tabled concerns by stating that COVID has basically slowed down the recapitalisation process and every other thing.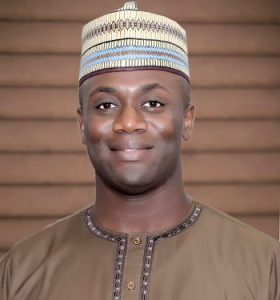 "There were a lot of interested parties and there are still interested parties that we are still engaging with and I think that in due time, we will get there, but until we finish the negotiations, we will not bring it to light." Babangida stated further.
Another shareholder, Mr. Kabiru who was at the meeting representing other shareholders who could not physically attend  Unity Bank's 15th AGM due to COVID-19 restrictions, urged the bank's management team led by Mrs. Oluwatomi Somefun, to address the negative rumours about the company, saying "we don't want to hear anything bad about Unity Bank again.
"MD, we are tired of the negative news in the media. We don't want to hear bad news anymore; we want to hear positive news about the bank. I also want to appeal to our chairman, who is a young man with energy and resources, to ensure that this bank continue to survive.
"We know what is going on all over the world and the economy and our
profit, which went from N3 billion to N2 billion, and we know God willing, the bank will survive. For me, if I can't say good things about this bank, I should better keep my mouth shut. To be frank, I am among the oldest shareholders. I have always been with the bank. I have been banking with the Unity Bank since when I was in secondary school and I am still with the bank up till now. The bank can check my records to confirm and that is why I don't want this bank to collapse. I hope the challenges the bank is facing will become history soon." Mr. Kabiru expressed.
A close look at the books of Unity Bank shows that the lender is in dire need of urgent capitalisation if it must eventually survive the CBN hammer.
Even the bank's external auditor, KPMG Professional Services, raised a red flag in 2019 and 2020 on the existence of Unity Bank, when it pointed out that the bank's total liabilities exceeded its total assets by N279 billion and that the lender did not meet the required minimum CAR of 10 per cent for a national bank.
KPMG had warned that "a material uncertainty exists that may cast significant doubt about the bank's ability to continue as a going concern."
Agusto & Co. had also assigned a "BB-" rating to the bank, meaning that it is junk, which is below investment grade.
However, the board has expressed strong confidence that it would salvage the situation and get the financial institution back on its feet.
In the 2020 reporting year, the auditor again warned about this persistent challenges and the results.
 It was noted that in the year 2020, Unity Bank only managed a pre-tax of N2.1 billion, lower than N3.4 billion in 2019 and its total liabilities exceeded its total assets by N275 billion versus N279 billion in 2019, with CAR of -101.29 per cent as against -200.8 per cent in 2019).
"The bank, therefore, did not meet the minimum capital requirement and the CAR as stipulated by the CBN for a bank with a national banking license which is 10 per cent. The directors acknowledge that uncertainty remains over the timing of the recapitalisation of the bank.
"However, the directors have reached an advanced stage with both local and multinational investors in the fund mobilisation for the bank," the results said.
In the last five years, the performance trend of the financial institution has hardly tickled investors and there have been patches of weaknesses here and there, indicating that all is not well with the bank.
For instance, its profit before tax slumped 82 per cent from N13.639 billion in 2014 to N2.342 billion in 2015. It also dropped by 22 per cent from N2.342 billion in 2015 to N1.816 billion in 2016.
In 2017, the bank had a loss before tax of N14.243 billion compared with the pre-tax profit of N1.816 billion in 2016 and in 2018, in its restated results, the bank recorded a loss before tax of N7.554 billion, but in 2019, it was a pre-tax profit of N3.642 billion and in 2020, it slumped to N2.223 billion.
There are concerns among shareholders of the lender that there may not be time to achieve these lofty goals as last year, the bank had to receive a N50 billion short term loan from the CBN to meet working capital requirements and this credit facility is expected to mature on September 19, 2021. This loan and others have increased the debt of the financial institution.
A critical look at the financial statements in 2020 showed that Unity Bank is no longer enjoying the patronage of individual and government depositors, except for corporate depositors.
Last year, the deposits from the government reduced to N27.1 billion from N30.9 billion, while the deposits from individuals dropped to N99.1 billion from N123.0 billion.
Only deposits from corporate organisations rose to N230.4 billion from N103.8 billion and this contributed to the increase in the customer deposits of Unity Bank in the year to N356.6 billion from N257.7 billion in 2019.
In the year, Unity Bank said its profit before tax dropped to N2.2 billion from N3.6 billion, while the profit after tax went down to N2.1 billion from N3.4 billion.