In a somber announcement today, the Nigeria Police Academy (POLAC) is mourning the untimely passing of Cadet Sulaiman Jika, a cherished member of its community. Cadet Jika, who hails from Adamawa state, was pursuing his studies in the Department of Computer Science, and his loss has left a profound void at the institution.
The devastating turn of events began on August 29, 2023, when Cadet Jika sought medical attention at the POLAC Clinic due to an ailment that had taken hold of him. With diligence and care, the medical team at the clinic worked tirelessly to facilitate his recovery. Cadet Jika was declared fit and was discharged by the attending Medical Doctor the following day, with instructions to return for regular check-ups.
However, the unforeseen and tragic circumstances unfolded on September 2, 2023, as Cadet Jika was once again admitted to the clinic due to restlessness. Despite initial examinations indicating normal vital signs and the administration of comprehensive medical care,
Cadet Sulaiman Jika
, tragically, did not recover.
A profound sense of grief has enveloped the Nigeria Police Academy (POLAC) community, as well as Cadet Jika's family, friends, and loved ones.
The Commandant of the Nigeria Police Academy (POLAC),
AIG Sadiq Idris Abubakar,
has extended his deepest condolences to the bereaved family during this trying time. He offered thoughts and prayers, hoping that God Almighty would grant them the strength and resilience to bear the weight of this profound loss.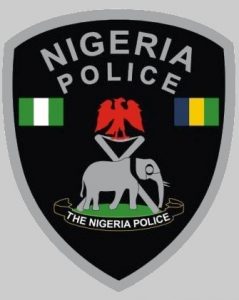 The loss of Cadet Sulaiman Jika is felt deeply by the entire
POLAC community
, reminding us all of the fragile nature of life and the importance of cherishing each moment with our loved ones.