Tragedy struck on Wednesday as a lone fatal crash claimed the lives of at least two individuals, leaving several other passengers with varying degrees of injuries. The incident occurred in the Sagamu area of the Lagos-Ibadan Expressway.
According to sources, a Mazda Bus bearing registration number LGB739XA, heavily loaded with
passengers
along the road from Ibadan to Lagos, veered out of control near the
Conoil filling station
. The bus careened into a nearby gutter, resulting in the loss of lives and serious injuries among the travellers.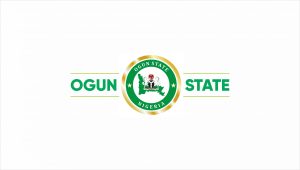 Swift response from emergency services saw the victims, including the driver, rushed to
Idera Private Hospital
. Regrettably, two passengers succumbed to their injuries and were pronounced dead by the attending doctor. Their remains have been entrusted to the Idera Morgue in Sagamu.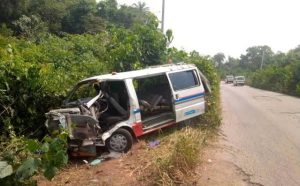 SP Omolola Odutola
, the State Police Public Relations Officer, confirmed the devastating incident. She disclosed that the driver unexpectedly lost control of the steering while in motion, causing the tragic accident. The mishap not only claimed lives but also inflicted serious injuries on the travellers underscoring the gravity of the situation.