Tragedy struck on a somber Monday evening in Ogun State, as two (2) lives were lost to the unpredictable tides of the region. The incident unfolded in the town of Cherubim and Seraphim Church Onikoko via Itori.
A member of the church,
Adebayo Adeosun
, reported a heartbreaking tale of how seven young boys who had traveled from Lagos to
Ogun State
to attend the church's inauguration decided to venture away from the church premises to go for a swim.
However, their outing took a tragic turn as they found themselves at the mercy of the treacherous waters. Among them, Femi Akinola, 32, of Odo Eran Itire, Lagos State, and Tunde Falade, 35, of Kola Alagbado, Lagos, were unable to escape the relentless currents. Though they were rescued from the water, their lives could not be saved, and they were pronounced dead at the Health Center in Itori area of Ogun State.
The local law enforcement acted swiftly, led by Divisional Police Officer CSP Olayemi Jacob, who dispatched a team to the scene. No signs of violence or foul play were discovered, leading authorities to believe that the tragic incident was a result of the unpredictable tides. The bodies of the victims were taken to Ifo General Hospital for autopsies and then deposited at the morgue.
SP Omolola Odutola
, the Ogun State Police Public Relations Officer, conveyed a message from the Commissioner of Police, extending heartfelt condolences to the grieving families and friends. The Commissioner,
CP Alamutu Abiodun Mustapha
emphasized the police force's commitment to public safety and prevention of such heart-wrenching incidents in the future.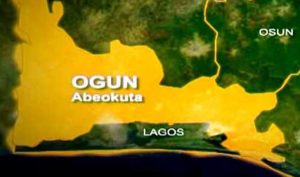 In the wake of the tragedy, the Commissioner of Police issued a stern warning to the youths, urging them to exercise caution and avoid rivers with unknown depths or tides.