The Giant Media International on Monday, 6th of September, 2021, congratulated Mother Amina Temitope Ajayi (Mama Diaspora) On her appointment as Miyetti Allah's Brand Ambassador.
Miyetti Allah Kautal Hore socio-cultural association, on Sunday unveiled Chief Amina
Temitope Ajayi
as Brand Ambassador of the group.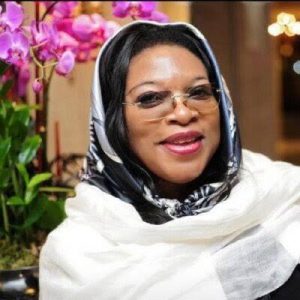 Chief Ajayi is well known for promoting women empowerment and poverty eradication in Africa through Agri-business.
 Through the investment forum and other bilateral economic forums in the US, Chief Ajayi's tenacity and genuineness have been very instrumental in convincing and attracting a lot of key investors in the agri-busioness from the US to Nigeria.
Mama
Diaspora
is the Founder/CEO of the Nigerian American
Agricultural
Empowerment Program (NAAEP), which engages in the Agricultural empowerment of farmers, women and young Adults in Nigeria in order to increase foods sufficiency and sustainable employment for women and youths in the agricultural sector.
Speaking at the event attended by the Giant Media International, Mama Diaspora, Brand Ambassador, Miyetti Allah Kautal Hore socio-cultural association, unveiled a robust plan to train Fulani pastoralists on modern ranching, modelled after the US.