In a swift and decisive operation, the Ogun State Police Command, led by the State Commissioner, CP Abiodun Alamutu, apprehended a suspected notorious robber on Friday in the Temidire Anigilaje area of Aregbe, Abeokuta, the state capital.
The dramatic arrest followed a distress call from vigilant members of the community who had been subjected to a robbery incident. The police immediately responded to the call, springing into action and successfully apprehending the suspect, while others involved in the crime managed to escape into a nearby bush.
The
police
, displaying their commitment to thorough investigation, combed the entire area. During the search, they uncovered a hidden
Elepaq generator
concealed in a nearby bush, suspected to have been stolen from a local
Redeemed Christian Church of
God in the vicinity. A pastor from the church promptly identified the generator as the property of their congregation. Further investigation revealed that the church had been burgled, with entry gained through a rear window.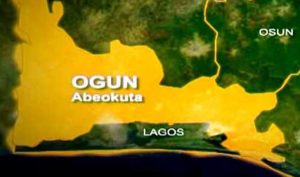 In another intriguing twist to the unfolding events, officers intercepted one Mutiu Solanke, residing in Succes Estate, Eleweran, Abeokuta. He claimed to be a security guard at the Camp area in Abeokuta but was unable to provide a plausible explanation for his presence in the area during the early hours of the night. Upon searching Mr. Solanke, law enforcement officers discovered a locally-made, cut-to-size pistol along with five cartridges in his possession.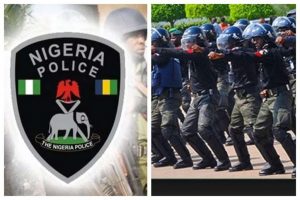 He lacked the necessary license to carry such a firearm, further raising suspicions. Additionally, a hunter's bag, a flashlight, and several items believed to be charms were found in his possession. Mr. Solanke was promptly taken into custody and transported to the police station along with the confiscated items.
As the investigation unfolds, the Ogun State Police Command is committed to unraveling the full extent of the suspect's involvement and any potential links to criminal activities in the area.