The shareholders of one of Africa's fastest growing companies, Sterling Bank, have commended the board of directors, executive management and staff of the bank on its remarkable financial performance for the 2022 year, resulting in a recommendation of dividends of 15 kobo per ordinary share; a fifty percent increase from that paid in 2021.  The shareholders gave this commendation at the 61st annual general meeting of the bank held in Lagos on Wednesday.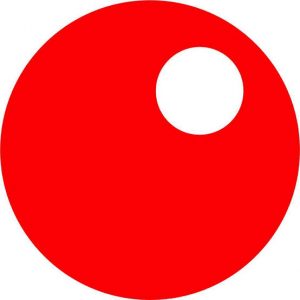 Speaking at the meeting, Mr.
Rilwan Hamza
, one of the
shareholders
,  commended the board members and staff of Sterling bank for the wonderful financial performance while another shareholder, Mr. Boniface Okezie, expressed delight at the level of transparency displayed by the board and commended them for the improved dividend payout.
The shareholders urged the board to make the most of the transition into a financial holdings company and establish more subsidiaries that will drive even more growth and increase shareholder value.
Sterling bank's strong performance for the 2022 financial year was derived from growth in its assets base and customers' deposits by 14.4 percent and 9.8 percent respectively. This is despite strong economic headwinds experienced by the Nigerian economy in the year under review.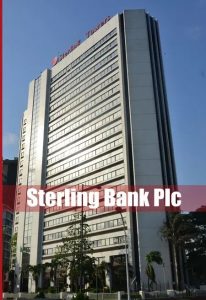 Addressing shareholders of the bank at the first meeting as a limited liability company, following its ongoing transformation into a holding company structure, Chairman of Sterling Bank; Mr.
Asue Ighodalo
remarked that, "Despite the challenges during 2022, our performance reflected our resilience and determination to deliver optimal value for our shareholders. We are pleased that we closed the year on a good note."
Mr. Ighodalo said Sterling bank grew profit before tax to N 20.8 billion, representing a 29 percent year-on-year increase from N 16.1 billion recorded in 2021, and a 28.5 percent growth in profit after taxes (PAT) to achieve the sum of N19.3 billion for 2022. He said the PAT growth was driven by an N18.6 billion improvement in net operating income amidst heightened inflationary pressure and regulatory policies, adding that the gross earnings grew by 16.6 percent to N175.1 billion compared to N150.2 billion reported in 2021.
On business outlook for the year, the Chairman noted that "We (Sterling Bank) remain very optimistic about our bank's future and are devoted to effectively transforming our business to deliver optimal performance, and significantly offer superior services to millions of Nigerians.
"We are steadfast in our commitment to lead with best-in-class customer experience, establish a work environment that helps our employees became the best versions of themselves, become even more socially responsible as an institution, and create immense value for our shareholders. Our transformation into a holding company structure will allow shareholders and customers to maintain continued exposure to the bank's existing lines of business and gain exposure to new business lines that will enhance shareholder value."
"As we chart a new future for our organization, the expanded company structure will give us the renewed ambition to conquer new ground and solve more problems."
 Sterling Bank has maintained and increased momentum in 2023 with her citation as Africa's Most Valuable Commercial Bank Brand for 2023 by the African Brand Magazine , in a poll conducted by GeoPoll and Kantar; two of the world's leading brand research firms, a top three employer in Nigeria by LinkedIn in the social network's annual Top 25 List, and most recently, one of the top 100 fastest growing companies in Africa by the prestigious Financial Times.
 Renowned for its now famous HEART of Sterling strategy; which focuses major investments in the Health, Education, Agriculture, Renewable Energy and Transportation sectors of the Nigerian economy, its irreverent brand voice and enviable talent management practices, the lender recently completed a major milestone towards the completion of its transformation into a financial holdings company with the relisting of its shares on the floor of the Nigerian Exchange (NGX).