Spokesperson for a former Deputy Governor under the People's Democratic Party in Kogi State, Abu Michael, has berated the Social Democratic Party (SDP) in Kogi State, especially its media handlers, over what he described as spurious lies and continuous unfounded allegations being churned out by them, mainly in the social media, as against constructive campaigns, which responsible Kogites are looking forward to.
Abu who was the Chief Press Secretary to
Arc. Yomi Awoniyi
, Deputy Governor to former Governor Idris Wada, said those he called "
media mismanagers
" of the SDP governorship candidate, Muritala Yakubu, had continued to display ineptitude as regards communication matters by sticking to an outdated strategy of cooking up lies against a sitting government to gain public sympathy.
He said in a statement released on Monday that, while the people of
Kogi State
were looking forward to issue-based campaigns of what the opposition would want to do better, what the state had witnessed in the last couple of months "is a reckless SDP campaign hinged on ethnic agenda with absolutely no blueprint for development."
Abu noted that, instead of this helping their cause, it had inadvertently portrayed their principal "as not having any other vocabulary in his dictionary other than violence", and might have also knocked him off the list of serious contenders prematurely.
According to him, "what people are insinuating is that the SDP might be trying to create an air of importance around their Principal, probably because they are aware that he may be the weakest contender in the governorship race in terms of track record and capacity."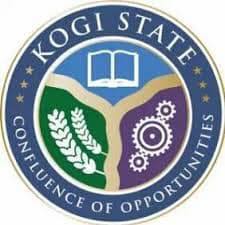 The media practitioner said it was high time well meaning Kogites called the SDP to order, saying, "It is very unfortunate that besides fanning ethnic discords in a heterogeneous State like Kogi and making wild allegations that responsible media houses will not touch with a long pole, they have no image making communication strategy for the candidate of their party."