Adron Homes and Properties has made it possible for Nigerians to acquire remarkable properties at affordable prices, opening up new opportunities in the real estate market.
Adron Homes
, with a presence in Lagos, Nassarawa, Abuja, Ekiti, Oyo, and
Ogun state
s in Nigeria, presents a unique chance for Nigerians to acquire properties at significantly discounted prices compared to the market rate. These properties are strategically situated in sought-after areas such as Victoria Island, Ikoyi, and Lekki, enhancing their appeal.
The firm is offering a range of properties, from luxury apartments to commercial buildings with prices as low as five million naira (#5,000,000) including flexible modes of payments.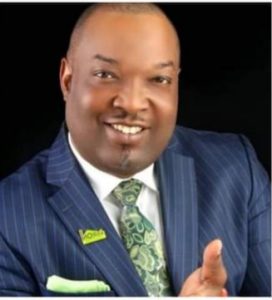 The company is also offering a range of financing options, legal advice, including mortgages and installment plans. This makes it easier for Nigerians to purchase properties without having to pay the full amount upfront.
Adron Homes CEO,
Aare Adetola Emmanuel-King
upholds a strong commitment to delivering unparalleled service to their customers. Their primary goal is to ensure customer satisfaction, fostering a sense of security in all transactions. With a firm policy against any form of deception, the company takes stringent measures to guarantee fairness and honesty. Their extensive track record speaks to their excellence in customer service, solidifying their standing as a dependable and
trustworthy real estate
entity in Nigeria.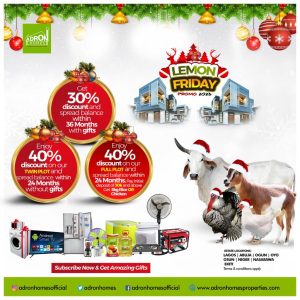 In partnership with Adron Homes and Properties, Nigerians now have the opportunity to acquire remarkable properties at affordable prices, opening doors for those seeking to invest in the real estate market in Nigeria.
For those eager to secure affordable housing and landed properties, reaching out to Adron Homes and Properties is the key. With customer care agents stationed at their locations across Nigeria, they eagerly await the opportunity to assist you in obtaining properties at your preferred locations within the country. Your dream property is just a contact away..
By Solanke Ayomideji Taiwo