President Bola Tinubu has named Mrs. Mojoyinoluwa Dekalu-Thomas as the new Managing Director and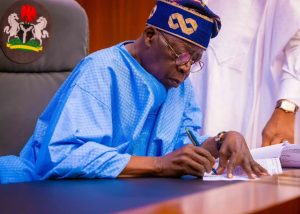 CEO of Nigeria Electricity Liability Management Company (NELMCO), for a four-year term.
Mrs. Dekalu-Thomas had previously acted as  NELMCO MD/CEO after the term of Mr. Adebayo Fagbemi ended on May 8th, 2023. In response to her appointment, Mr. Dimla Joel Nchinney has been designated as the Executive Director, Liability Management, to fill her previous role.
The President's spokesperson,
Ajuri Ngelale
, conveyed these appointments in a statement released on Friday.