President Bola Ahmed Tinubu wasted no time in announcing his initial appointments shortly after being sworn in. Among the appointees were the State Chief of Protocol, Presidential Spokesman, and Special Assistant for Digital Media.
Ambassador
Kunle Adeleke
was appointed as the State Chief of Protocol (SCOP) to the President. Hailing from Oyo, Adeleke is an experienced career diplomat who has served in the Nigerian Foreign Service since 1993. Throughout his tenure, he has held various positions both abroad and at the Headquarters, including the State House. Widely respected by his colleagues, Adeleke's appointment is deemed well-deserved, succeeding Ambassador Lawal Kazuare in this crucial role.
Mr.
Dele Alake
who was named as the Presidential Spokesman, previously served as the Commissioner for Information in Lagos state under Tinubu's leadership. With his extensive background in public communication, Alake is expected to effectively convey the President's messages to the public and media.
While
Olusegun Dada
assumed the role of Special Assistant for Digital Media. Dada's appointment highlights the increasing importance of digital platforms in shaping public opinion and disseminating information. As an expert in digital media strategies, Dada will play a vital role in leveraging technology to enhance the President's online presence and engage with the public.
It is worth noting that Ambassador Adeleke officially commenced his duties as the State Chief of Protocol on Monday, May 29, 2023. As an accomplished diplomat and lawyer, he brings a wealth of experience and expertise to the position, ensuring the smooth coordination of protocol matters within the President's administration.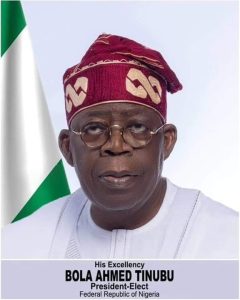 These appointments reflect President Tinubu's commitment to assembling a capable and diverse team to support his leadership. As he begins his tenure, these individuals will play pivotal roles in facilitating effective communication, maintaining diplomatic protocols, and harnessing digital platforms to connect with the Nigerian people. With their varied backgrounds and skills, they are well-positioned to contribute to the success of the Tinubu administration.