In a statement issued by Hon. Oke Oluwarotimi, the representative of the Coalition of Registered Political Parties in Ogun State, the coalition has expressed its profound disappointment in the judgment delivered by the Ogun State Election Petition Tribunal on Saturday, September 30th, 2023.
The tribunal's decision, which favored Prince Dapo Abiodun of the APC over Hon. Ladi Adebutu of the PDP, has raised serious concerns about the state of justice and fairness within the Nigerian legal system.
The coalition firmly believes that the tribunal's verdict represents yet another miscarriage of justice in Nigeria's legal history. Their concerns center around the tribunal's apparent focus on technicalities at the expense of the merits of the case. Instead of giving due weight to facts and evidence, the tribunal's reliance on procedural issues and semantic interpretations of words has left the coalition perplexed.
Of particular concern to the coalition is the tribunal's decision to prioritize linguistic nuances over substantial evidence presented by the petitioner. The tribunal's insistence on specific words and phrases used in the petition raises questions about the fairness and objectivity of the legal process.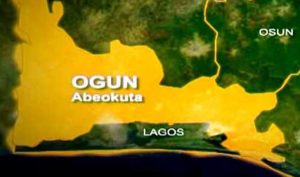 Additionally, the tribunal's assertion that the petitioner should have front-loaded certain information in the petition has been met with puzzlement. The coalition argues that it is not unreasonable for petitioners to strategically reveal their evidence during the trial, preserving due process and justice.
The tribunal's refusal to acknowledge extensive evidence, including statistical data, forensic analysis, video recordings, and printed evidence, has further deepened the coalition's concerns. Despite compelling evidence of irregularities such as disenfranchisement, over-voting, ballot box snatching, and disruptions during voting, the tribunal's focus on procedural grounds has raised doubts about the integrity of the legal process.
The group is particularly troubled by the tribunal's handling of disenfranchisement issues, where almost 99 polling units were affected. Requiring over 40,000 disenfranchised voters to be physically present as witnesses for their testimony is seen as unreasonable and fails to account for the challenges faced by voters, especially in marginalized communities.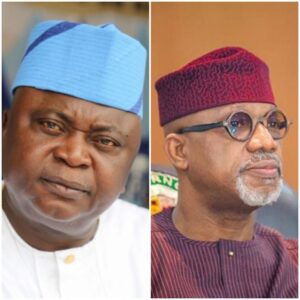 In conclusion, the group expresses its full support for Hon. Ladi Adebutu's decision to appeal the tribunal's judgment, believing that justice and truth should always prevail over technicalities. The coalition hopes that higher courts will thoroughly review the tribunal's decisions to restore confidence in the legal process and assure the Nigerian people of a commitment to upholding justice and fairness.
Hon. Oke Oluwarotimi stands firm in advocating for a legal system that prioritizes truth, evidence, and the protection of citizens' rights.