The Lagos State Police Command held a press briefing yesterday, Friday 4, 2023 marking their first media update of the arrest of 39 suspects, since the launch of Operation Flush on July 27, 2023. The operation was initiated to combat the resurgence of criminal activities across different parts of Lagos State.
Additionally,
Operation Flush
aims to bolster existing strategies in addressing violent crimes like armed robbery and cultism, among other offenses. The Commissioner of Police, CP
Idowu Owohunwa
, proudly presented an overview of the operation's accomplishments during this period.
The press gathering saw the presentation of thirty-nine (39) suspects involved in a range of criminal activities including murder, armed robbery, theft, cultism, and vandalism. As a result of diligent efforts, the police successfully cracked these cases, leading to significant recoveries. Among the items retrieved are six (6) firearms, twenty-six (26) live ammunition, two expended rounds, a battle axe, four (4) vehicles, illicit drugs, counterfeit currency, wristwatches, phones, knives, aluminum rails, and more.
The event included a comprehensive overview of some notable cases:
Murder Case: The CP disclosed details about the arrest of three suspects involved in the conspiracy and murder of INSP Sunday Apochi. The suspects were members of the 'AIYE' Confraternity and were taken into custody after fatally shooting the victim with a locally-made rifle and using a battle axe on him.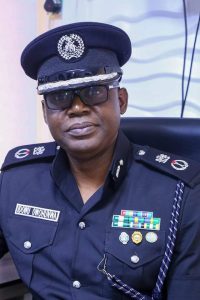 Diversion of Goods and Stealing: The police apprehended several individuals responsible for diverting and selling a shipment of powdered milk worth N60 million. Further investigations revealed the involvement of multiple suspects in this case.
Dispatch Rider Theft: A company's dispatch rider who absconded with $45,000 meant for office use was tracked down and arrested, leading to the recovery of the stolen money.
Bridge Vandalization and Stealing: Swift action based on credible intelligence resulted in the arrest of two individuals vandalizing aluminum rails on Iganmu bridge, recovering five stolen bridge aluminum rails.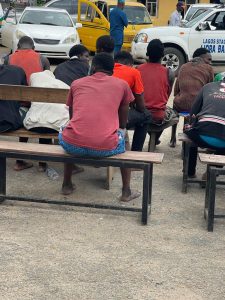 Counterfeit Currency: A suspect was caught in possession of fake $50 notes while attempting to send a parcel overseas, leading to a confession of counterfeiting activities.
Unlawful Possession of Firearm, Robbery, and Cultism: A raid on a criminal hideout led to the arrest of three suspects, along with the recovery of firearms and drugs.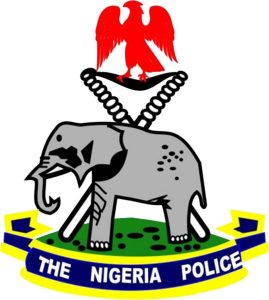 Uber Driver Robbery: An Uber driver was apprehended after robbing a passenger at knifepoint. The stolen items, including money and an iPhone, were recovered, and the suspect was charged.
Demolition of Illegal Shanties: A police operation targeted a criminal hideout, resulting in the destruction of illegal shanties and the arrest of suspects involved in various criminal activities.
Recovery of Firearm: A suspect was arrested in possession of a firearm and ammunition during a stop and search operation.
Cultism and Robbery: Police action led to the arrest of a cult member involved in robbery and other criminal activities.
By Fikunmi Sokoya