In a distinguished ceremony held on Wednesday, August 9, 2023, at the capital city of Nigeria, The Senator, Otunba Engr. Gbenga Daniel was honored with the Fellowship of the Nigerian Institution of Mechanical Engineers (FNIMechE).
The conferment of the prestigious fellowship upon Senator Engr. Daniel comes as a testament to his remarkable achievements in mechanical engineering and his dedicated service as a senator.
With a career marked by innovative solutions and transformative policies, Senator
Daniel
has consistently demonstrated his commitment to advancing the technological landscape of Nigeria. His visionary leadership and unwavering support for initiatives that promote sustainable development have earned him this esteemed recognition.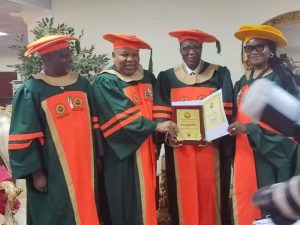 During his acceptance speech, Senator
Otunba Gbenga Daniel
expressed his gratitude for the honor bestowed upon him and emphasized the pivotal role that engineering plays in shaping the nation's progress. He highlighted the need for increased collaboration between the government, the engineering community, and academia to drive innovation, create jobs, and address critical challenges facing the country.
The event concluded on a high note, with attendees inspired by The Senator's words and motivated to further advance the field of mechanical engineering for the betterment of Nigeria and its citizens.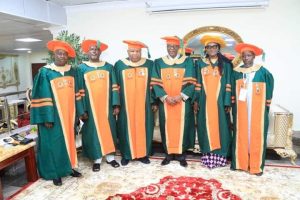 The conferment of the Fellowship of the Nigerian Institution of Mechanical Engineers upon Senator Otunba Engr. Gbenga
Daniel stands as a milestone
in recognizing his exceptional achievements and contributions.
As a distinguished figure in both politics and engineering, The Senator's dedication to enhancing technological prowess and advocating for progress underscores the importance of fostering interdisciplinary collaboration and innovation for a prosperous future.