In a developing saga within Ogun State, a series of events involving the alleged diversion of Federal allocations meant for Local Government Areas by Governor Dapo Abiodun has ignited a call for swift intervention by Anti-Corruption Agencies (ACAs) in Nigeria. The situation has raised concerns about executive and financial recklessness, the rule of law, and the potential for lawlessness and anarchy.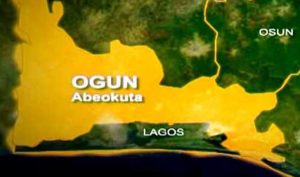 Chairman
Wale Adedayo
, who initially blew the whistle on the alleged fund diversion, has been a central figure in this controversy. Recently, he was arrested by the police based on a petition by Ogun State Governor, Dapo Abiodun, despite his status as a whistleblower. Concerns have also been raised about Adedayo's rights under constitutional democracy, including the duration of his detention.
The saga began when Chairman Adedayo petitioned Ogun State former governor,
Chief Olusegun Osoba
and the Economic and Financial Crimes Commission (
EFCC
), accusing Governor Abiodun of diverting Local Government Council funds, totaling multi-billion Naira, from the Federation Account Allocation (FAAC) since 2021. Subsequently, Adedayo was impeached under suspicious circumstances, allegedly orchestrated by the State Government.
The State Government reportedly used its machinery to coerce and intimidate council members into the impeachment process. Adedayo was arrested again on September 25, 2023, following another petition by Governor Abiodun, this time on charges of defamation, denigration of the Office of the Governor, and incitement to destabilize peace and order.
The Coalition Against Corruption and Other Related Offenses (CACOL) has called on leaders and citizens of Ogun State to closely monitor the situation, emphasizing the importance of transparent allocation of funds to local communities for social and infrastructural development. They stress that the issues raised by Adedayo are not treasonable but rather essential for combating corruption and fostering social and human development.
CACOL has urged the
Ogun State
Government to provide a transparent account of how statutory allocations to the Local Councils were disbursed. They remind that immunity does not shield the Governor from investigation, and Anti-Corruption Agencies should take action to trace FAAC allocations and identify any misuse of public funds.
Furthermore, CACOL has expressed its readiness to collaborate with concerned citizens, legal activists, and civil society communities to invoke the Freedom of Information Act to demand transparency regarding the disbursement of FAAC Local Government Council Funds for the period in question in Ogun State. They emphasize the need to maintain peace in the state while ensuring accountability in fund allocation and management.
Debo Adeniran
Chairman CACOL
deboadeniran@gmail.com
cacolc@yahoo.com