In a recent investigation, it has been revealed that Ogun State, under the leadership of Governor Dapo Abiodun, has seen a significant surge in debt accumulation, totalling over N300 billion in just four years.
The latest data from the
National Bureau of Statistics
shows that as of the second quarter of 2023, Ogun State's
public debt
stands at a staggering N379.21 billion, ranking it as the third-highest state in domestic debt in Nigeria.
Breaking down the numbers, the state's debt comprises a domestic debt of N293.20 billion and an external debt of $111.62 million, equivalent to N86.0 billion using the CBN conversion rate of N770.5/$. This alarming debt situation translates to a Debt per Capita of N85,714.33 for each of the state's estimated 4.4 million citizens.
Governor Dapo Abiodun
, who assumed office in 2019, has significantly increased both external and domestic debt during his tenure. The external debt has grown by 3.88%, while domestic debt has skyrocketed by a staggering 175.23%.
Comparatively, Ogun State trails behind only Lagos and Delta in domestic debt, with Lagos leading the table at N996.4 billion and Delta following with N465.4 billion. Ogun's N293.2 billion domestic debt has raised concerns about the sustainability of the state's financial situation.
The Debt Management Office's report from March 2021 disclosed that within the first 18 months of Governor Abiodun's administration, the state had borrowed N58 billion as domestic debt. This represents a significant increase from the N95.17 billion in domestic debt inherited from his predecessor, Ibikunle Amosun, in 2019.
Critics argue that while some debt may have been inherited from the previous administration, the rapid accumulation of debt during Governor Abiodun's tenure warrants scrutiny. The state's financial records from June 30, 2019, to December 30, 2020, revealed that Governor Abiodun's administration had accrued a total of N58.32 billion in domestic debt during this period.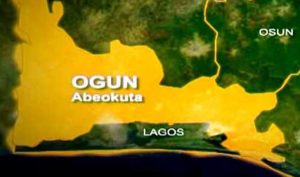 These developments have raised questions about the state's ability to manage its growing debt burden and its long-term financial stability. Public opinion remains divided, with some expressing scepticism about the justifications for the debt, while others argue that prudent financial management is essential to address critical infrastructure and development needs.
As Ogun State grapples with its rising debt crisis, it remains to be seen how the government will navigate these financial challenges and ensure the well-being of its citizens in the years ahead.
By Olaogun Grace