In response to the escalating number of road accidents, particularly involving articulated vehicles and commercial buses in Ogun State, Commissioner of Police, CP Alamutu Abiodun Mustapha, has implemented proactive measures.
The Commissioner's strategic analysis has led to the directive for collaboration between the Area Commander Sagamu, other security agencies, and stakeholders in the placement of safety sign boards along highways. These sign boards aim to inform motorists about recommended speed limits, fostering
safer driving practices.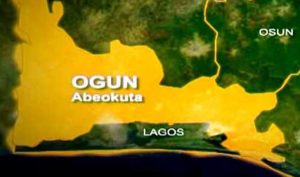 As the year-end approaches, a stern advisory has been issued to all road users, especially those on the Lagos Ibadan expressway, specifically the Sagamu interchange inward Lagos. The warning highlights the importance of avoiding reckless behaviors such as overspeeding, driving under the influence, overloading vehicles, using faulty equipment, and violating traffic rules.
These actions, identified as road traffic violations, pose serious risks and can result in preventable fatalities. To ensure compliance and enhance road safety, the Commissioner urges motorists to heed road signs, cooperate with the Motor Traffic Department, and follow instructions. Motorists involved in transporting fuel or engaging in activities like burning bushes for games are particularly cautioned to exercise extra care to prevent fire incidents that could jeopardize lives and properties.
In a statement from the Ogun State Police Command's Public Relations Officer,
SP Omolola Odutola
, on behalf of the Commissioner, the emphasis is placed on public sensitization and awareness for road safety as the year concludes.
 The Ogun State Police Command Boss stresses the critical need for responsible driving practices, strict adherence to traffic regulations, and heightened vigilance to prevent accidents, ensuring a secure traveling environment for everyone.
By Fikunmi Sokoya