Ogun State Government has strongly dismissed allegations of financial mismanagement concerning local government funds, countering claims of fund diversion. Chairman of Ijebu East Local Government Area, Wale Adedayo, accused the state government of mishandling funds allocated to local governments, including the Federal Allocation.
However, the administration of Governor
Dapo Abiodun
has refuted these accusations, asserting that the allocated funds were not misappropriated.
Lekan Adeniran
, the Chief Press Secretary, asserted that the state government has consistently demonstrated its dedication to supporting local governments by increasing funding.
Adeniran further highlighted the transparent handling of finances through the
Joint Account and Allocation Committee (
JAAC). He underscored the administration's unwavering commitment to channeling funds towards crucial areas such as infrastructure development and advancements in the education sector.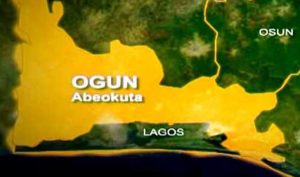 The dispute sheds light on the intricate relationship between the state and her local governments in managing finances and resources. As the situation continues to unfold, citizens and stakeholders are watching closely to understand the true extent of the allegations and the government's response, as transparency and effective utilization of funds remain pivotal in ensuring sustainable development across the state.
By Grace Olaogun