On August 9th, 2023, a significant breakthrough was achieved in the battle against cult-related violence as Ogun State Police Command detectives apprehended five suspected cultists who had been wreaking havoc in the Aboro Area.
These ruthless individuals, known for their involvement in various criminal activities including murder, were captured following a distress call from a concerned citizen who described the constant fear inflicted upon the community. Under the leadership of Divisional Police Officer, CSP
Awoniyi Adekunle Isaac
, a joint effort by security agencies was launched to respond to the credible tip-off.
Acting swiftly, the
Police
operatives conducted an aggressive raid in and around the
Matogun community
, ultimately leading to the arrest of the elusive suspects who had been hiding in a location described by the source.
The alleged cultists have been identified as Adetayo Ismaila (42), Kunle Oluwole (37), Ibrahim Ademosun (31), Meshach Olaide (31), and Dare Kehinde (35). Their reign of terror reached a point where they even attacked the Divisional Police Officer and his team during a rescue mission for
Ogwu Uzoma
, who had been brutally injured and threatened by the suspects. The assailants had demanded a payment from Uzoma, threatening his life if he failed to comply.
Upon their apprehension, police operatives seized a cache of dangerous items from the suspects, including broken bottles, cutlasses, knives, and a significant quantity of cannabis, hinting at their involvement in substance abuse.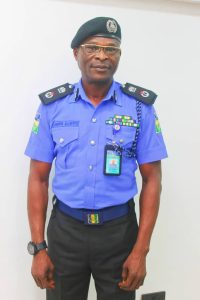 Investigation efforts uncovered that these individuals were linked to the notorious Aiye Confraternity and had orchestrated a series of early morning attacks, targeting individuals returning from night duty.
The Commissioner of Police has been fully briefed on the situation and has issued orders for the suspects to be promptly charged to court, where they will face the full force of the criminal justice system. This significant accomplishment underscores the commitment of Ogun State Police Command to rid communities of the scourge of cultism and violence, aiming to restore safety and peace for the residents of Ogun State.