The reunion and unity meeting of the Ogun PDP that took place in Abeokuta , the State Capital, on Wednesday,  April 21, 2021 which witnessed the attendance of all our frontline leaders is a huge welcome development.
This were the words of  Mr. Fabiyi Oladimeji, a Stakeholder and former Chief Accountant PDP. Fabiyi commended all PDP leaders for their resolve to reposition the party towards electoral success.
He stated thay nothing can be achieved without peace , unity and inclusiveness amongst party members.
"The moment we realised as a party that the APC will never want peace and unity in our party and therefore resolved to close ranks means we have shamed the APC, and have significantly reduced their strength hence, the more reason our reconciliation and reunion must be honest , genuine and inclusive.
"The APC truly understand the strength of PDP , they will stop at nothing to ensuring that the internal crisis persists. Many thanks to our leaders and the resilience of our members across the state.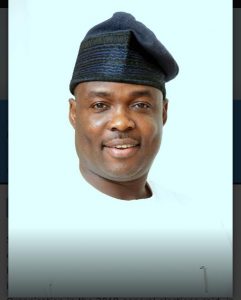 "It is now time to develop a water tight winning strategy to chase APC out of Oke Mosan, our party has the strength and character to reclaim Ogun State for Ogun people.
"We have it on good authority there are some APC members in Ogun State who are disgruntled , recognized and uncomfortable with the abysmal failure of their party from National to the States but were being locked out by the crisis in the PDP, those groups and individuals are now ready to join the PDP." Fabiyi explained.