FASnews learnt that veteran Nigerian actor, Femi Ogunrombi a.k.a Papa Ajasco breathed his last at Ben Carson College of Medicine at Babcock University Teaching Hospital owned by the Seventh Day Adventist, SDA church where he worshipped on Saturda, January 14, 2023.
Papa Ajasco's death was confirmed by a theatre practitioner,
Husseini Shaibu
via his Twitter handle
"I have just been reliably informed that ethnomusicologist, former Music Instructor with the National Troupe Of Nigeria and one time stand in for the 'Papa Ajasco' character on the popular WAP Comic Series 'Papa Ajasco' Mr. Femi Ogunrombi is dead." Shaibu twitted.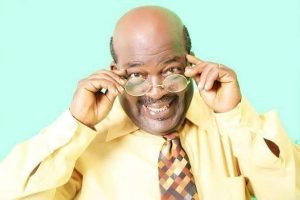 Femi Ogunrombi, popularly called Taiwo by members of his church took over the character from Abiodun Ayoyinka after he left the show.
He was the leader of the Adventist male Agapella group known as The Ambassadors and Music/Choir Director of the SDA church Yaba, Lagos.
Femi Ogunrombi  attended Adventist Grammar school Ede between 1970-1974 after which he proceeded to SDA School of Nursing Ile Ife where he became a certified Nurse.