The ongoing G-20 Summit in India has seen Nigeria's Trade Minister, Dr. Doris Uzoka-Anite, highlighting the crucial connection between President Bola Ahmed Tinubu's unwavering commitment to Nigeria's industrialization and the country's ability to attract Foreign Direct Investment (FDI).
Dr. Uzoka-Anite revealed that shortly after President Tinubu's arrival from a grueling 18-hour trip, he engaged in a high-stakes meeting with billionaire investor Mr. Prakash Hinduja, Chairman and CEO of the Hinduja Group of Companies. The objective was to explore significant investments worth billions of dollars in Nigeria's burgeoning economy.
Nigeria
's relationship with India dates back over seven decades, characterized by robust trade, investment, and technology exchanges. Dr.
Uzoka-Anite
emphasized the historical significance of this relationship and its positive impact on both nations.
"In my time here in India, I have seen how much of a thing of pride these feats have been for the Indian people. Successes of this nature are especially significant because they rekindle national hope and optimism, and fuel the collective ambition to achieve even more," said Dr. Uzoka-Anite.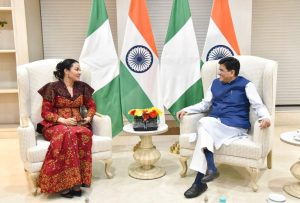 Furthermore, she highlighted the opportunity to learn from India's achievements, particularly in areas such as digital enumeration, ICT sector development, and poverty reduction, where
Prime Minister Modi
successfully lifted 135 million Indians out of poverty in just five years. The visit to India has yielded substantial outcomes for Nigeria, including agreements signed on Infrastructure Corporation of Nig Limited (InfraCorp) and Invest India, as well as commitments from multinational companies amounting to several billion dollars.
Dr. Uzoka-Anite also spoke about her bilateral meeting with the Indian Minister of Commerce and Industry, Piyush Goyal, and the efforts to enhance trade and investment relations between the two countries. She praised the enthusiasm of Indian entrepreneurs operating in Nig and their role as promoters of Nigeria's vast investment potential. The ratification of the Bilateral Air Services Agreement (BASA) between Nigeria and India has opened new opportunities for exchange, with Air Peace set to fly twice weekly between Lagos and Mumbai. Dr. Uzoka-Anite stressed the importance of fast-tracking the signing of the Investment Promotion and Protection Agreement (IPPA) and Economic Cooperation Agreement (ECA) with India.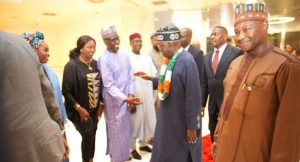 "Joining the
G20
, as Africa's largest economy and most populous country, will no doubt position Nigeria to benefit from even more favorable trade and economic ties with India and other leading world economies. This visit will mark the beginning of a new vista for Nigeria-India relations, under the leadership of President Tinubu and PM Modi. There are indeed no limits to what we can achieve, for the mutual benefit of Nigerians. We are surely on the path of prosperity," concluded the Minister.