Ogun State is going through its Trying Times, no doubt. Men of honour are gradually becoming scarce, and many more who dared to speak the Truth to Power are endangered. You don't have to offend the gods to be afflicted, your right to life and freedom is already compromised. Once you are afflicted first they will find a reason for how and where you offend the gods. And they will get willing "choruses" to echo your sins.
Dapo Abiodun
has turned
Ogun
into a Police State. Could it be that there is much to hide about the turbulence of the last four years? Or that there appears to be a fear of an imminent loss at the Governorship election tribunal?
Let us reason together.
The allegations of ballot printing were levied against
Tokunbo Talabi
's Superflux before the
EFCC
, ICPC and CCB in what the petitioner, HURIWA and Dr. Mike Ozekhome claim is a breach of the Oath of Office by a Government official who is still in active service.
In order to push back the narrative, Talabi was looking for a co-accomplice and sold the story to the security agencies that the allegation will "consume" all of us if you do not come to my rescue. He goaded them to look beyond himself to the larger picture that the entire election will be declared not credible if the allegations stand. But the truth is also that both Presidential/National Assembly and Governorship/House of Assembly elections did NOT take place on the same day.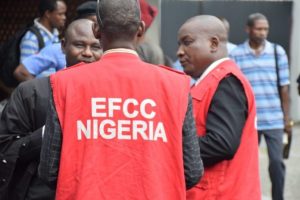 How could the infractions alleged against a Governorship election have affected the Presidential elections that took place three weeks before. The allegations were against Ogun State Governorship elections, it does not even have any material effects of the outcome of elections in other states, not even Lagos nor Oyo States that share border with Ogun State. Let Dapo Abiodun and Talabi bear personal responsibility for their own errors and not look for joinders and sympathy of others.
But come to think of it, Talabi was accused of manipulation in the Governorship election and NOT the Presidential election of Asiwaju Bola Ahmed Tinubu which his boss, Dapo Abiodun, did not believe in, in the first place. The matter then becomes the tale of "Aje egbodo t'o nwa eni kun'ra".
It is this line of lies that Talabi and Dapo Abiodun are trying earnestly to make the universal Truth to justify the continuous incarceration of Femi Davies. Our security system should recognize that Talabi's rights are as good as Femi Davies'. You cannot hold the hands of one for another in a contest of rights. If Talabi alleges infraction on his right, he is not Nigeria, not a State institution, he is just a citizen as everyone else, let him go before the anti-graft and Conduct agencies to go and clear himself of all allegations instead of using strong arm tactics to hold another citizen down.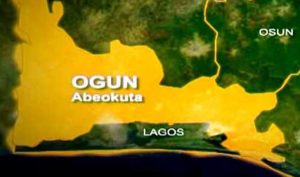 Macbeth (Shakespeare) said "Two truths are told, As happy prologues to the swelling act Of the imperial theme. – I thank you, gentlemen. – This supernatural soliciting Cannot be ill, cannot be good. If ill, Why hath it given me earnest of success, Commencing in a truth?"
#Free FemiDavies