The Inspector General of Police, IGP Alkali Usman Baba has declared open, a 3-day training workshop on the theme: 'Crime Scene Management and Conclusive Investigation: The Role of Police Spokespersons, for Police Public Relations Officers across the country
Speaking in Lagos on Wednesday, September 1,2021 at the Flagg-off ,  IGP Baba said forensic department is a vital section of the force that needs  a strong/ weighty attention and that the Police Force is currently working to boost the forensic department for effective crime fighting and investigation..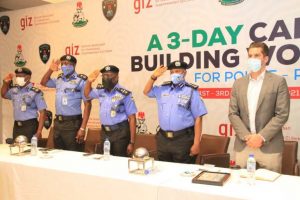 To achieve success, the force is collaborating with German Development Cooperation (GIZ) to train Police Public Relations Officer across the country on forensic.
According to the IGP, the Public Relations department is where officers should be versitile in the issue of administration, operation and investigation, they should be jack of all trades and  master of none, that is why after manpower, to improve their capacity in the scene of crime, they have to be trained constantly.
"Responding to scene of crime require alot of professional, tactics and skills, because when they go to scene of crime there are issues about keeping evidences intact and how to preserve the scene of crime.
"So we are developing their skills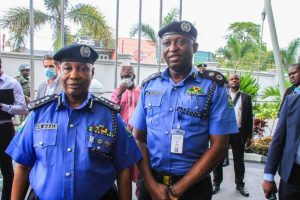 in trying to respond to the public and be able to give them the details of what has happened at the scene without compromising or  jeopardising investigation." IGP explained.
He appreciated the Head of Component, GIZ Nigeria, Mr. Gertjan de Gruijter, for GIZ's approval and for undertaking to sponsor and organise the workshop as part of the many interventions by the organisation in building and strengthening Police structures and capacity in Nigeria.
In his own speech, the Director of GIZ in Nigeria, Mr. Gertjan Gruijter said they will continue to train Nigeria police for effective policing and crime fighting.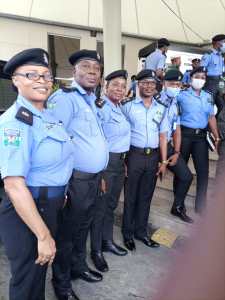 Gruijter stated further that the Police, as a vital organ of the government, require training and retraining, which GIZ  is doing its best to assist and make better the Nigeria Police Force with international standard.
"We have started training in Lagos and the next batch will be in Abuja, we are going to support the participants in the areas of crime scene management, laboratory support, operational support, human rights and  accountability." He concluded.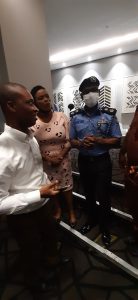 The opening ceremony was attended by many dignitaries including the Assistant Inspector General of Police, Zone 2, AIG Johnson Kokumo; Assistant Inspector General of Police, Police Cooperative, AIG Adamu Usman; Commissioner of Police, Lagos State Command, CP Hakeem Odumosu; Board Member, Lagos State Security Trust Fund (LSSTF), Dr. Ayodele Ogunsan; and other Senior Officers.