The heads of drug law enforcement agencies (HONLAF) from across Africa have issued a call for the establishment of specialized courts to handle drug-related cases and organized crimes continent-wide.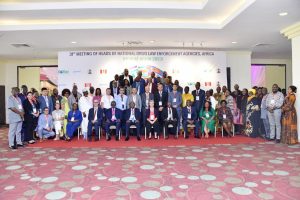 This plea came as part of a series of recommendations adopted at the conclusion of the 31st Meeting of Heads of National Drug Law Enforcement Agencies in Africa (HONLAF), held in Abuja on September 29th.
In a joint statement, the leaders emphasized the need for national specialized courts and asset recovery offices dedicated to tackling organized crime and money laundering. They encouraged governments to utilize existing regional and international cooperation instruments, such as the West African Network of Central Authorities and Prosecutors (
WACAP
), Asset Recovery Inter-Agency Network for Southern Africa (ARINSA), Asset Recovery Inter-Agency Network of West Africa (
ARINWA
), and the
UNODC CRIMJUST
program.
Furthermore, they urged African nations to collaborate and share best practices in the confiscation of proceeds from crime, with a particular focus on drug-related cases. Governments were advised to develop comprehensive legal and regulatory frameworks regarding virtual assets, including cryptocurrencies, to prevent their use in drug-related crime and money laundering.
The recommendations didn't stop there. The
HONLAF
working group also called on African governments to develop and implement drug policies that address the environmental consequences of illicit crop cultivation, drug manufacturing, and drug use. They emphasized the importance of involving indigenous communities, youth groups, and local populations in protecting natural resources and landscapes in their regions.
To address the challenge of limited data on the environmental impact, countries were encouraged to establish research and monitoring systems, enabling evidence-based interventions and impact assessments. The group further encouraged governments to enhance their capacity to safely dispose of seized drugs, chemicals, and drug waste, in alignment with guidance provided by relevant national organizations and the UNODC.
Lastly, HONLAF encouraged greater domestic collaboration between law enforcement agencies and other relevant national bodies, such as ministries of environment and agriculture. During the meeting, delegates and participants were treated to a gala night dinner by the host agency, the National Drug Law Enforcement Agency (NDLEA). The special guest of honor, Secretary to the Government of the Federation, Senator George Akume, urged attendees to diligently implement the agreements reached during the conference.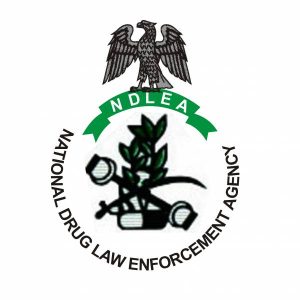 He expressed hope that the Abuja meeting would be remembered for its positive contributions to joint operations and regional cooperation in the fight against drug-related crime in Africa.
By Fikunmi Sokoya