In a significant move aimed at enhancing the security and well-being of residents, Governor Abiodun Dapo of Ogun State has unveiled plans to collaborate with the Nigerian Navy in safeguarding Tongeji Island. The picturesque island, situated within the Ipokia Local Government Area of Ogun State, has been grappling with issues related to security and a lack of essential infrastructure.
Governor Abiodun
's commitment to ensuring the protection of lives and properties on
Tongeji Island
was evident as he engaged in discussions with
Rear Admiral Mohammed Abdulahi
, the Flag Officer Commanding the Western Naval Command. The dialogue took place at Oke Imosan Abeokuta, and during the exchange, Governor Abiodun emphasized the island's significance as an integral part of both
Ogun State
and Nigeria.
One of the primary challenges facing Tongeji Island is its lack of a road connection, which has led to a sense of isolation among its residents. Governor Abiodun acknowledged this issue, stating that efforts would be directed towards bridging this gap and creating a stronger sense of belonging for the island's inhabitants.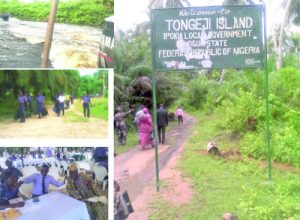 Governor Abiodun also recognized the efforts made by past Chiefs of Naval Staff in addressing insecurity concerns on the island. He expressed his appreciation for their dedication to combating these challenges, as well as their commitment to addressing the feelings of abandonment and neglect experienced by the island's residents.
The Governor's proactive approach extended to seeking counsel from the National Security Adviser, further highlighting his determination to find comprehensive solutions to Tongeji Island's security issues.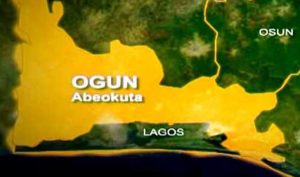 As Governor Dapo Abiodun and the Nigerian Navy collaborate to secure Tongeji Island, residents and observers alike anticipate positive changes that will not only enhance security but also foster a renewed sense of connection and prosperity for this vital part of Ogun State.
By Grace Olaogun