In a recent development that has raised constitutional concerns, the law firm DEJI ENISENYIN & Co. Solicitors and Advocates, acting on behalf of their client Mr. Femi Davies, has issued a formal request to the Department of State Security Services (DSS) for the immediate release of Mr. Davies, who has been in custody since August 7th, 2023.
The request, articulated in a detailed letter addressed to the DSS, outlines the circumstances surrounding Mr. Davies' detention. According to the letter, Mr. Davies was initially contacted by an individual identified as Michael, who requested his presence at the DSS office for assistance in an ongoing investigation. Mr. Davies complied and was assured that he would be released shortly after providing the required assistance.
However, the situation took an unexpected turn when Mr. Davies entered the DSS premises on August 7th and was subsequently detained. Despite attempts by family members and legal representatives to gain access to Mr. Davies, they were denied visitation rights, further raising concerns about the legality of his detention.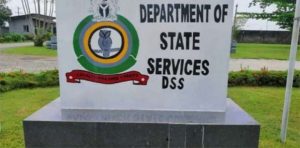 The law firm contends that Mr. Davies' detention, without a clear explanation of the reasons behind it, violates his constitutional rights as a Nigerian citizen. The letter highlights specific sections of the 1999 Constitution of the Federal Republic of Nigeria that safeguard citizens' rights, including the right to freedom from arbitrary detention.
Ikechukwu Chunuwe Esq., representing DEJI ENISENYIN & Co., stated in the letter, "Your continued detention of our client since the 7th of August, 2023 is illegal and against the clear provisions of our law… To this effect we call for the immediate release of our client whose right has been clearly violated and our client should not be harmed in any way."
The law firm has given the DSS a 24-hour ultimatum to respond to the request for Mr. Davies' release. Should the demand not be met, DEJI ENISENYIN & Co. Solicitors and Advocates have indicated their intention to take legal action to ensure the enforcement of their client's fundamental rights.
As the situation unfolds, the case has attracted attention due to the potential implications for citizens' rights and the proper application of the law. The actions of the Department of State Security Services will be closely monitored as the legal community and the public await further developments in this matter.