In a bold move to protect consumers from exploitation, the Enugu State Government has issued a stern warning to petrol stations engaging in the manipulation of their meters.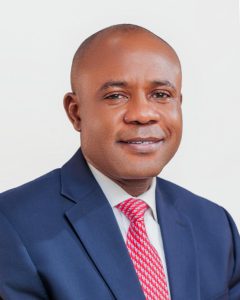 The government labeled this practice as criminal and vowed to take decisive action against those found guilty.
Enugu
state Commissioner for Special Duties, Mr.
Emeka Ajogwu
led an unscheduled inspection of several petrol stations within the Enugu metropolis to ascertain the alleged meter manipulation by filling station owners. Shockingly, not a single station had an accurate metering system, including major distributing stations.
Addressing journalists after the inspection, Ajogwu expressed the government's deep concern for residents and motorists who have been complaining about being shortchanged at petrol stations despite the already high cost of the product. The commissioner revealed that over 20 filling stations were found to have adjusted their meters, leading to consumers being shortchanged by significant amounts with each purchase of petrol.
The government's warning comes as a clear message to petrol station owners that such exploitative practices will no longer be tolerated. While urging the
Independent Petroleum Marketers Association
of Nigeria to enforce accurate metering systems, the state government assured its residents of its unwavering commitment to protecting their interests.
Ajogwu further highlighted the severity of the situation, emphasizing that severe measures were being taken against erring dealers by the appropriate authorities. The commissioner questioned the ethical stance of
petrol station dealers
who engage in such sharp practices, terming their actions as "unacceptable."
This decisive action by the Enugu State Government signifies a significant step towards curbing the exploitation of consumers in the state's petrol stations. As motorists and residents await further developments, the government's commitment to ending these unethical practices remains determined.
By Grace Olaogun