In a recent statement, AIG Hakeem Odumosu(rtd) addressed the swirling rumors regarding his alleged appointment to the Economic and Financial Crimes Commission (EFCC).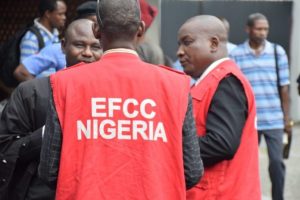 The distinguished law enforcement officer dismissed the claims as completely false and the work of mischief makers. Having been inundated with numerous calls and messages about the supposed appointment, he felt compelled to set the record straight and urge the public to disregard the misinformation.
The source of the misleading information remains unknown, but the retired AIG emphasized that it was crucial for the public to discern truth from fiction. As a seasoned professional in the field of law enforcement, his reputation and integrity are of utmost importance. By promptly debunking the rumors, he aims to restore clarity and ensure that accurate information prevails.
AIG Odumosu's swift response serves as a reminder that misinformation can easily spread in today's digital age. He encourages individuals to exercise caution and verify information before accepting it as truth. With the issue now clarified, it is expected that the focus can shift back to more pressing matters at hand, allowing him to continue his dedicated service to the community and uphold the values of justice and integrity.