In a recent interview with newsmen at the Lagos State Police Command, an individual named Adeniran Jeremiah revealed startling details about his double life as a Rida driver and a robber.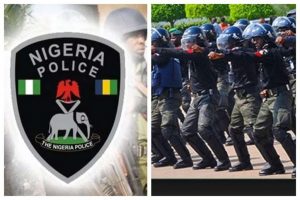 The interview serves as a stark reminder for passengers to remain vigilant always.
Adeniran Jeremiah
, initially appearing as an ordinary
Rida driver
, disclosed his criminal activities after a series of carefully crafted questions by newsmen after he was identified by one of his victims (nameswitheld) at a shopping mall around the same area where she ordered the ride.
The interview highlights the importance of being thorough and cautious especially in situations where one's safety might be at risk.
During the interview,
Jeremiah
admitted to starting his criminal activities on July 28, 2023, due to the financial strain caused by rising fuel prices.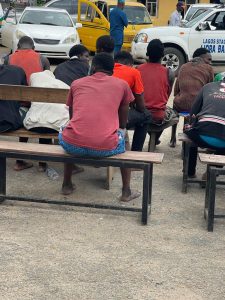 He confessed to having accumulated a substantial amount of ill-gotten gains, which were shared among a gang of four.
Jeremiah, surprisingly articulate in his responses, claimed to be a university student, attending the American University in Cotonou. His fluency in English and his ability to maintain an engaging conversation added a layer of complexity to his deceitful façade.
When asked if he regretted his choices, Jeremiah expressed that his actions were born out of necessity rather than desire. He mentioned that he was saving money with the intention of eventually ceasing his criminal activities.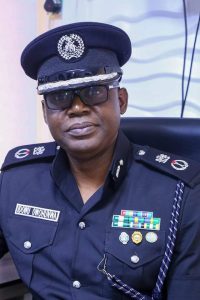 One of the most alarming revelations from the interview was Jeremiah's marital status. He shockingly revealed that he is a married man with a child, shedding light on how seemingly ordinary individuals can be leading double lives.
Jeremiah's case underscores the need for caution when ordering a ride, hiring employees or engaging in casual conversations with strangers. His admission of acting alone in his criminal endeavors, among other registered Rida drivers, might provide some solace, but it serves as a stark reminder that the people may not always be who they appear to be.
The interview concluded with Jeremiah providing details about his accomplices that are on the run. He claimed that two of his gang members managed to escape when he was apprehended. This emphasizes the importance of swift action and cooperation with law enforcement when faced with suspicious situations.
This cautionary tale serves as a reminder that individuals should remain vigilant and exercise discretion when ordering for a ride. Background checks, careful questioning, and trusting one's instincts are essential tools in ensuring personal safety and preventing potentially dangerous situations.
By Fikunmi Sokoya and Grace Olaogun