The Inspector-General of Police IGP Usman Alkali Baba on Monday, June 7, 2021 warned senior Police officers, Commissioners of Police( CP) in the country to stop allowing the parking of impounded vehicles by the Police in their stations due to the gruesome unceasing attacks on Police stations and other security formations in many parts of the country, particularly in Imo and other southern states.
The IGP further directed the senior and strategic Police officers to ensure that the issuance of Spy number plates and tinted glasses by Police officers to vehicle owners is suspended right away.
IGP Alikali Baba gave the directive at the second (2nd) strategic conference of the IGP with the senior Police officers in Abuja.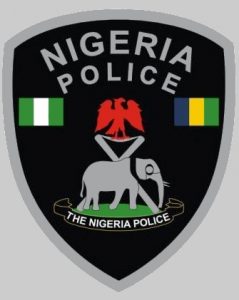 He noted that there have been many attacks on Police Stations in recent times and the act of turning the stations into junk yards due to officers indiscriminately impounding vehicles, creates vulnerabilities which often engender such attacks on Police facilities.
The Police boss urged the Police officers to immediately commence operation to clear such indiscriminately impounded vehicles off the stations, adding that compliance to this directive will be confirmed through his ongoing tour of Police stations.
He cautioned the senior Police officers saying that any Departmental Head,  Zonal Commander,  Commissioner or Unit Head that is found wanting will be dealt with.
On the issuance of Spy plate number, he said that for the avoidance of doubt that its usage is purely for some categories of corporate bodies while while tinted glasses permits are issued under statutory regulations.
"Unfortunately, several individuals and criminals  have lately turn the use of Spy plate numbers and tinted glasses into status symbol and have fraudlently obtained such items  to carry out their nefarious activities according to media reports.
"Henceforth,  the issuance of Spy plate numbers and tinted glasses is hereby suspended while the existing authorisations are being reviewed and a practical to regulate the issuance of such permits will be evolved," IGP ordered.
IGP Baba also directed Commissioners of Police across the country to review and strengthen security around all command Headquarters and other Police division in their jurisdictions with a view to repulse any attempt to attack such facilities.
He mentioned that Nigeria Police assets are critical national security assets which must be defended against insurrectionists and arsonists as provided for in  section  33 sub 2 (a-c)  of the 1999 Nigerian Constitution.