Former Governor of Ogun State and Ogun East Senator-Elect, His Excellency Otunba (Engr.) Gbenga Daniel, FNSE, Fellow Nigerian Academy of Engineering and his wife, Her Excellency Yeye Olufunke Daniel played host to a lot of dignitaries who came to congratulate him on his election victory last Saturday.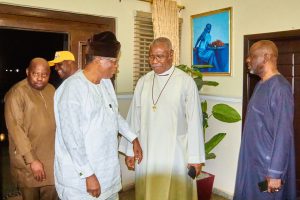 Roll Calls include: Hon. Oladipupo Adebutu, PDP Gubernatorial candidate in Ogun State; Archbishop Michael Fape of the Lagos Eclesiastitical Communion and Bishop of Remo Diocese;Ogun Elderstateman, Elder Joju Fadairo, Prince Emma Shoda and Mr. Kunle Shokunbi.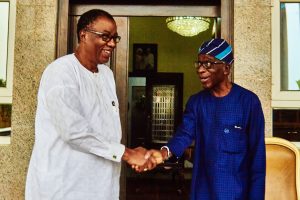 Others who paid the new Senator election include, Governorship Candidate of the African Democratic Congress (ADC),
Barrister Biyi Otegbeye
and his party leaders and Governorship Candidate of the Social Democratic Party (SDP) in Ogun State, Engr. Anthony Ojesina.