In a recent announcement, the Ogun State Government has declared DATKEM Plaza, located in Ijebu Ode, an illegal structure without an approved plan. Furthermore, the state government has stated that DATKEM building violates the state's physical planning laws and building codes, citing numerous defects.
The Permanent Secretary of the Ministry of Physical Planning and Urban Development, Engr. Olayiwola Abiodun, issued a statement highlighting the government's concerns. The government had made several attempts to halt further development on the site, but these efforts were reportedly ignored by the developers.
One significant request was made to the structural engineer in charge of the building, asking for information regarding the structural integrity of the construction. Regrettably, this request went unanswered. The government's decision to partially demolish the defective building was seen as a proactive measure in light of the various building disasters that have occurred across the country, some of which resulted in tragic loss of lives.
The Permanent Secretary emphasized that the building owners must produce evidence of government approval for the structure. According to the state's regulations, a commercial building of this nature should provide parking space for workers and visitors, amounting to 45 to 50 percent of the available land.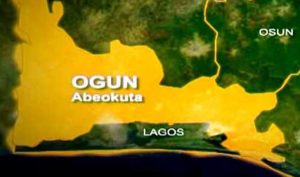 Furthermore, it was noted that the building lacked stage certification, which is typically issued at different stages of construction. The owners of DATKEM Plaza were served with multiple notices, including abatement, contravention, stop work, and demolition, between May and October 2022, all of which were disregarded.
The statement revealed that DATKEM Enterprises Limited had submitted an application for an office building in 2009, but the construction on-site deviated from the approved plan. The building had also been modified and enlarged without proper authorization, leading to issues of over-density.
Despite several notices and even the sealing of the site in August 2023, construction work continued, prompting the government to uphold the recommendation for demolition.